Hundreds of South African church goers were left scrambling to pick monies which were coming out from the mouth of their Prophet during his service on Sunday.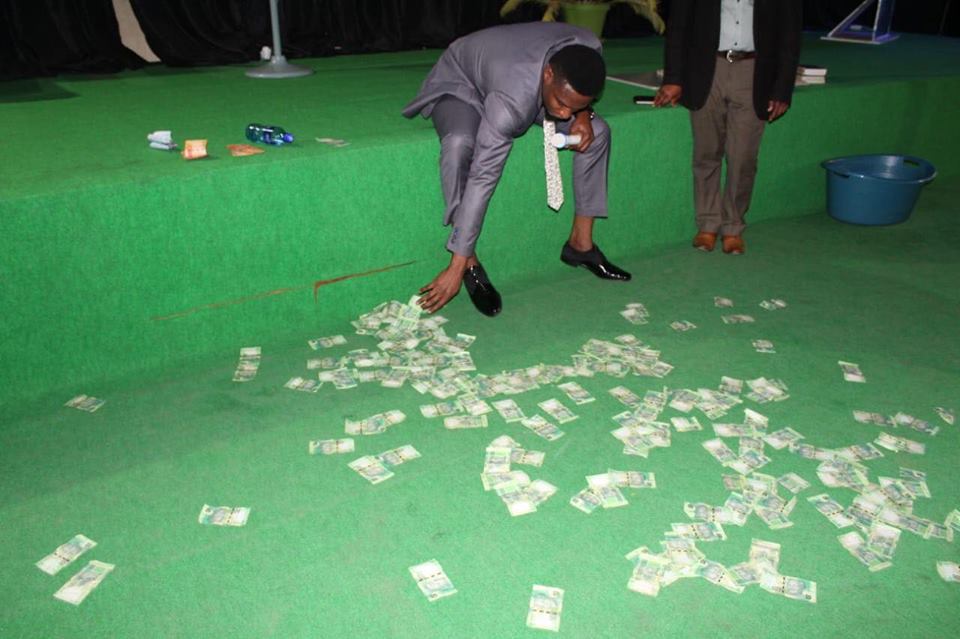 Prophet Seer1 told the congregation that he carries his millions inside his tummy and immediately started vomiting monies of different currencies while the congregants scrambled to pick up the notes.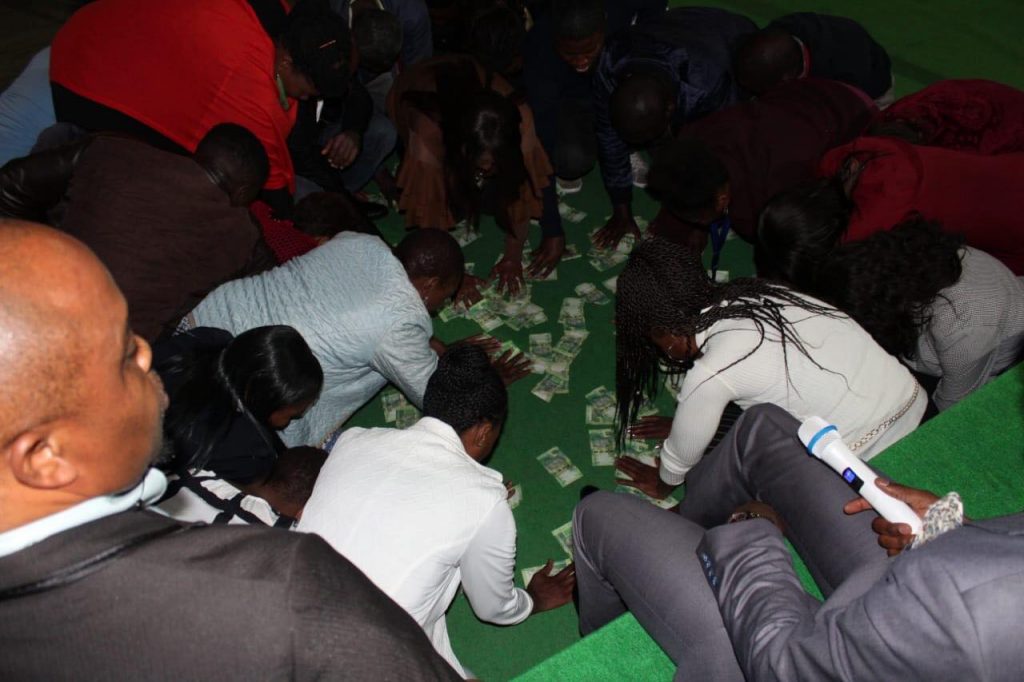 According to a post on his Instagram page @Officialseer1 and his Facebook page @Prophet Anointed CFM, one of the young men that picked up one of the Notes he vomited played Lotto on Monday after picking up the money and won 13.000.000 million rands.
Many have described this act as magic while others have since called for the arrest of Seer1 for money laundering.
(Visited 20 times, 1 visits today)
Subscribe to our Youtube Channel :
Follow Us on Instagram