President Professor Arthur Peter Mutharika has hired the services of Harold Mwala as Auditor General (AG) replacing Stephenson Kamphasa whose term of office expirers this month end, faceofmalawi can reveal.
This has been disclosed in a letter signed by Chief Secretary to the President Mr Lloyd Muhara dated June 18 2018 addressed to Mwala.
'ÄúI write to inform you that it has pleased His Excellency President Professor Arthur Peter Mutharika to appoint you to the position of the Auditor General at the National Audit Office with effect from July 18 2018,'ÄĚ read in part the statement.
According to Muhara, Mwala's appointment is subjected to confirmation by Public Appointment Committee (PAC) of Parliament chaired by Alekeni Menyani.
Below is the letter;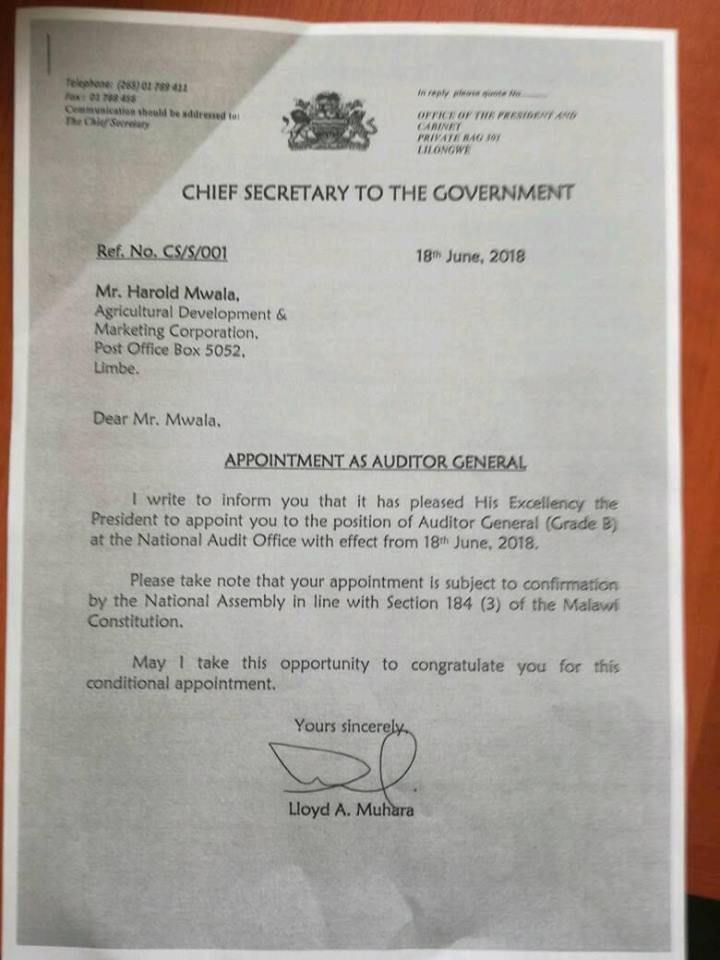 (Visited 12 times, 1 visits today)
Subscribe to our Youtube Channel :
Follow Us on Instagram