Basata, the Kiswahili acronym for the country's arts council, banned the song for using words that "incite public violence".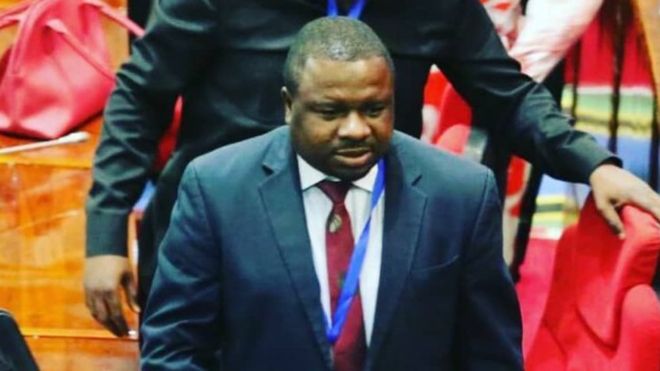 MP Joseph Mbilinyi
The song was leaked after the opposition MP, popularly known as MC Sugu, was jailed for allegedly defaming President John Magufuli.
The ban comes amid complaints about restrictions to freedom of expression.
Basata said in a press statement that the song, which it dubbed had generated numerous complaints from the public and "brings into jeopardy the reputation of the arts industry in composing songs".
"How can the song be a threat?" Mr Mbilinyi, who was released from jail in May, asked the BBC. "I was merely talking about real experience in what goes on in prison, and urging the authorities to rectify the situation."
The opposition Chadema party MP has asked his lawyers to begin the process of taking Basata to court "to ensure that the agency desists from interfering, censuring and destroying the works of artists," Mr Mbilinyi said.
Tanzanian authorities banned 13 local songs deemed obscene in March after receiving a list from Basata.
Source : BBC
(Visited 3 times, 1 visits today)
Subscribe to our Youtube Channel :
Follow our Instagram