Police in Mangochi have arrested 36-year-old Wyson Mandolo for offences of Obtaining money by false pretence and Personating contrary to sections 321 and 391 of the penal code respectively.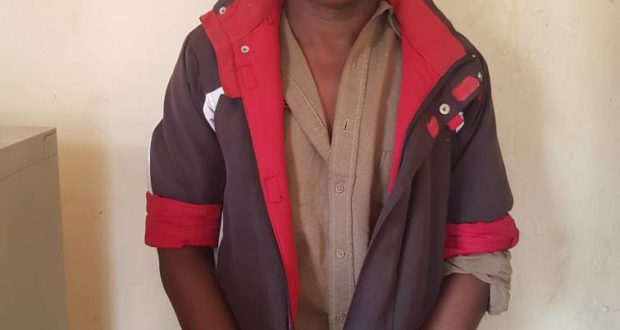 Investigations have revealed that the trickster started his operations in the month of May 2018 in the area of traditional Authority Chowe in Mangochi.
According to Emmanuel International organization's field facilitator Chifuniro Luwamba, on June 24, 2018 he was informed by the Group village headman Kalanje that the suspect is posing as an employee of Emmanuel international organization in his area.
The suspect managed to skin K130,000.00 from the villagers after he successfully convinced them that Emmanuel international will grant them loans via Village Savings Bank groups he claimed was deligated to supervise by the non governmental organization.
The 21 victims mainly from two village bank groups of Makumba and Mtaka were duped k6000 each as registration fee and were issued with forms to sign and submit at a later time.
The field facilitator expressed ignorance on the loan initiative and denied existence of such an exercise in his organization.
As a result, the chief and his subordinates teamed up with Emmanuel international management to softsoap the imposter through a phone call.
Mandolo turned up to register the 'Äúnew members'ÄĚ willing to take the loan as he was informed of on the phone.
At this point he was apprehended by the community and handed over to Mangochi police.
Apparently he has voluntarily accepted to have committed the crime and will appear before court to answer the charges.
Meanwhile police in the district commends the good work done by the community.
The station further cautions the general public to be cautious of such people and report them to relevant authorities.
Wyson Mandolo hails from Makwinja village in the area of Traditional
(Visited 3 times, 1 visits today)
Subscribe to our Youtube Channel :
Follow Us on Instagram