Police in Mulanje are on the hunt for a man in a video implicating Minister of Local Government Kondwani Nakhumwa in an academic scam.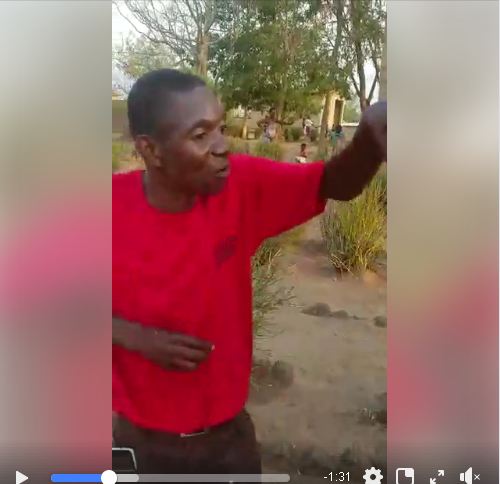 The suspect, Stanley Munyowa Munyowa whose video clip has since gone viral on social media alleges that Nankhumwa is not the real name of the minister and that he adopted the name from his relative who died in a road accident.
Munyowa hints that the Minister whose real name is George Malemia had actually started using the name after he got a Primary School Leaving Certificate (PSLC) which the deceased relative had left behind and started using as his own to further his education in secondary school.
The background images in the clip show that by the time he was being captured, the narrator was attending a political rally associated with the United Transformation Movement (UTM) which is believed to have taken place in Mulanje last Sunday.
It is not yet clear as to what charges the police will level on Munyowa once they arrest him.
Unconfirmed reports indicates that last night, the guy was beaten by angry people over the same matter. .
There is a high possibility that, if Munyowa denies the charges, the police might use the video clip in question as tangible evidence before the court of law.
(Visited 45 times, 1 visits today)
Subscribe to our Youtube Channel :
Follow Us on Instagram