Close to 50 Security guards for Armtech security purportedly owned by former Minister of Information and Communications Technology Moses Kunkuyu who is also campaign director for Malawi Congress Party (MCP) have down tools over unpaid salaries.
The workers have decorated the company's entrance situated in Sunnyside close to Seventh Day Adventist Church in the commercial capital Blantyre with big stones and tree branches.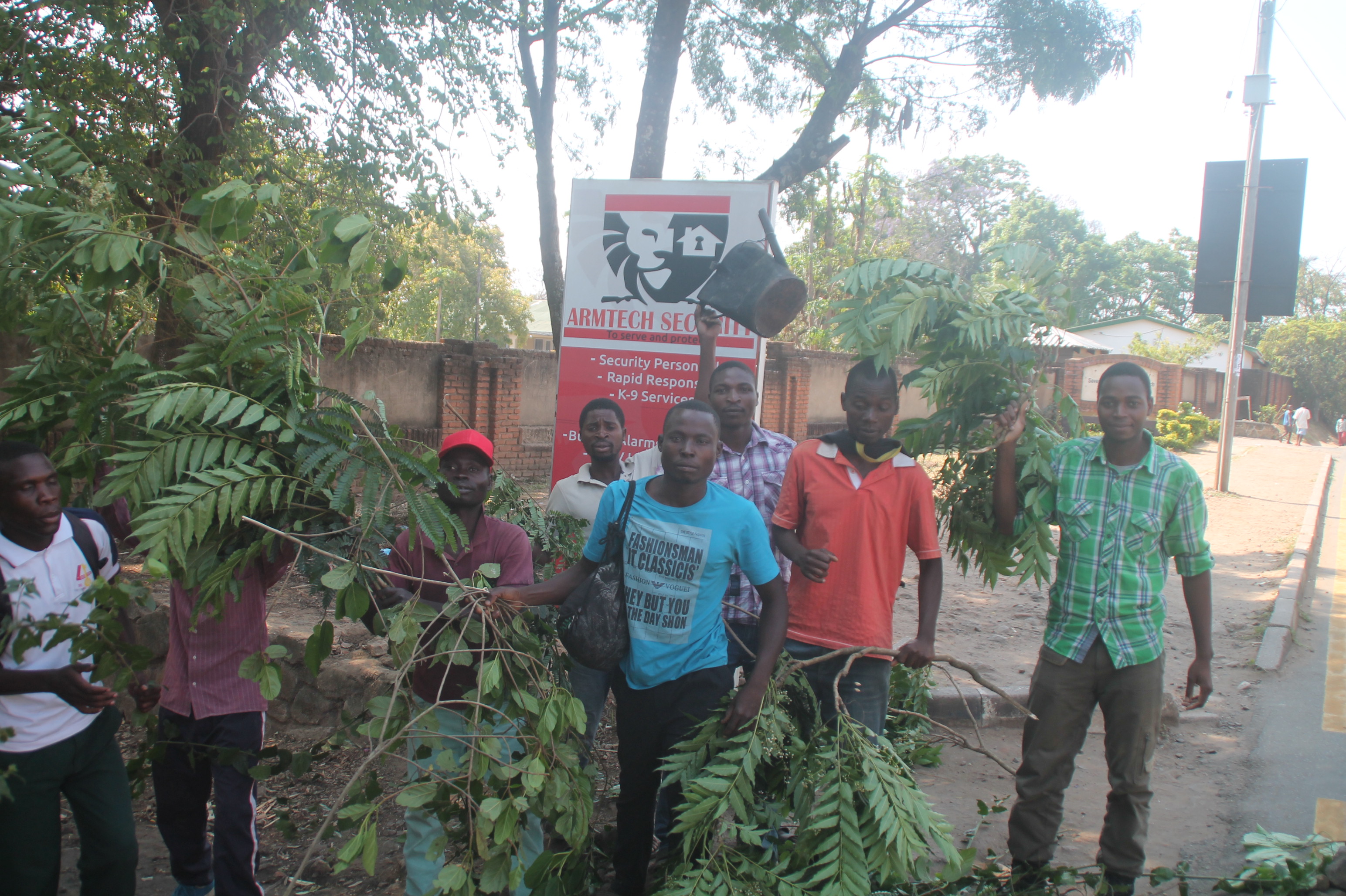 One of the security guards identified as Mphatso Damsoni saidthe company has not paid them for close to two months now. He said the company owes them MK48,000 each.
'ÄúTakhala tikubwela ku office kuno kufuna ndalama zathu koma timangouzidwa kuti tikupasani musandaule.. week yatha tinauzidwa kuti tibwele pa 10 September.. Kubwela pa 10 September tinauzidwa kuti tibwele lero pa 14 September.. lero akuti week ya mawa nde ife tidya chani nanga nyumba tilipilila chani,'ÄĚ said Damsoni.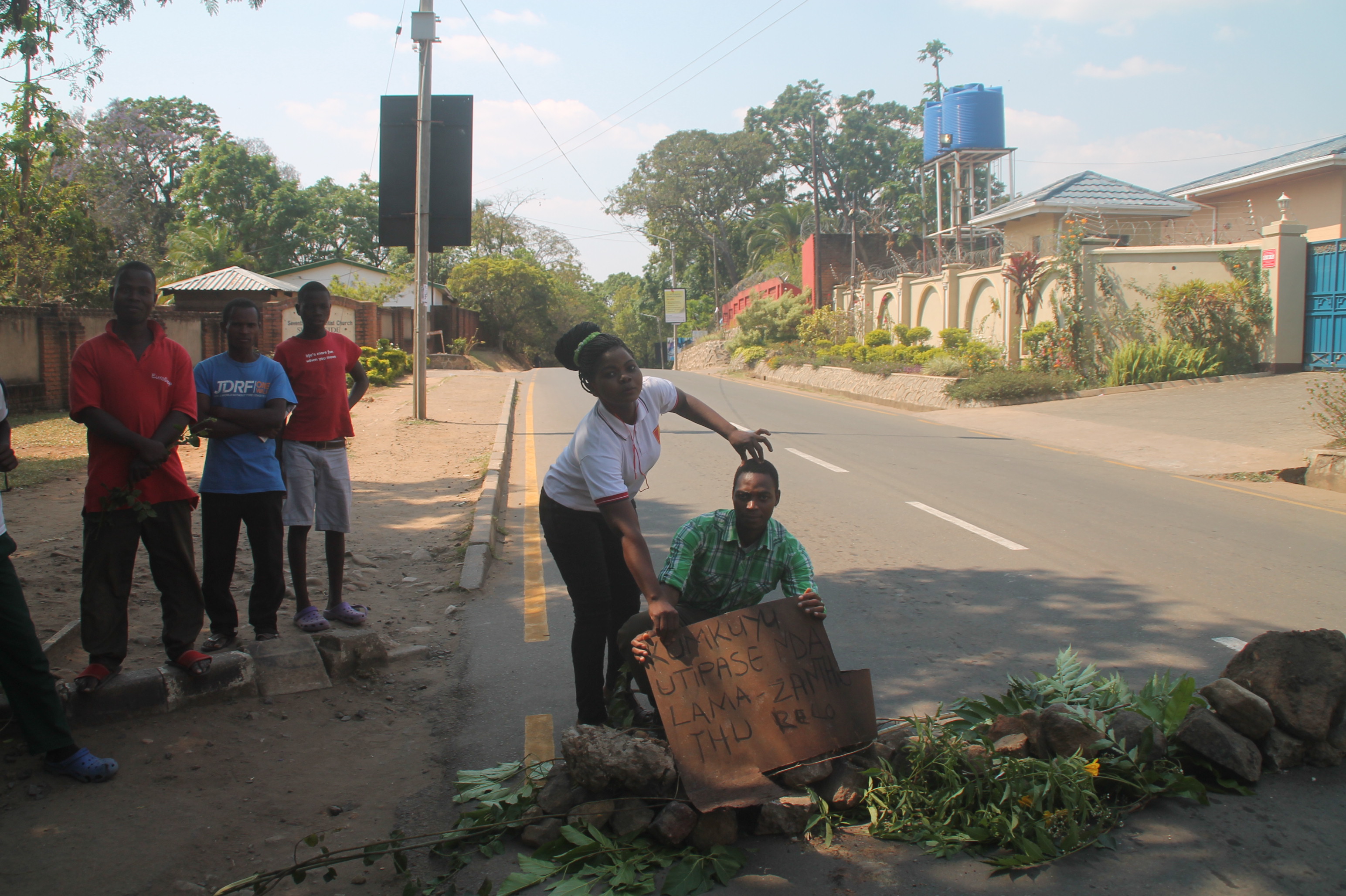 On her part, Mililika Dominic accused the management of playing hide and seek on the matter, saying this is not on.
When contacted for comment one of the top officials who opted for anonymity confirmed of the development.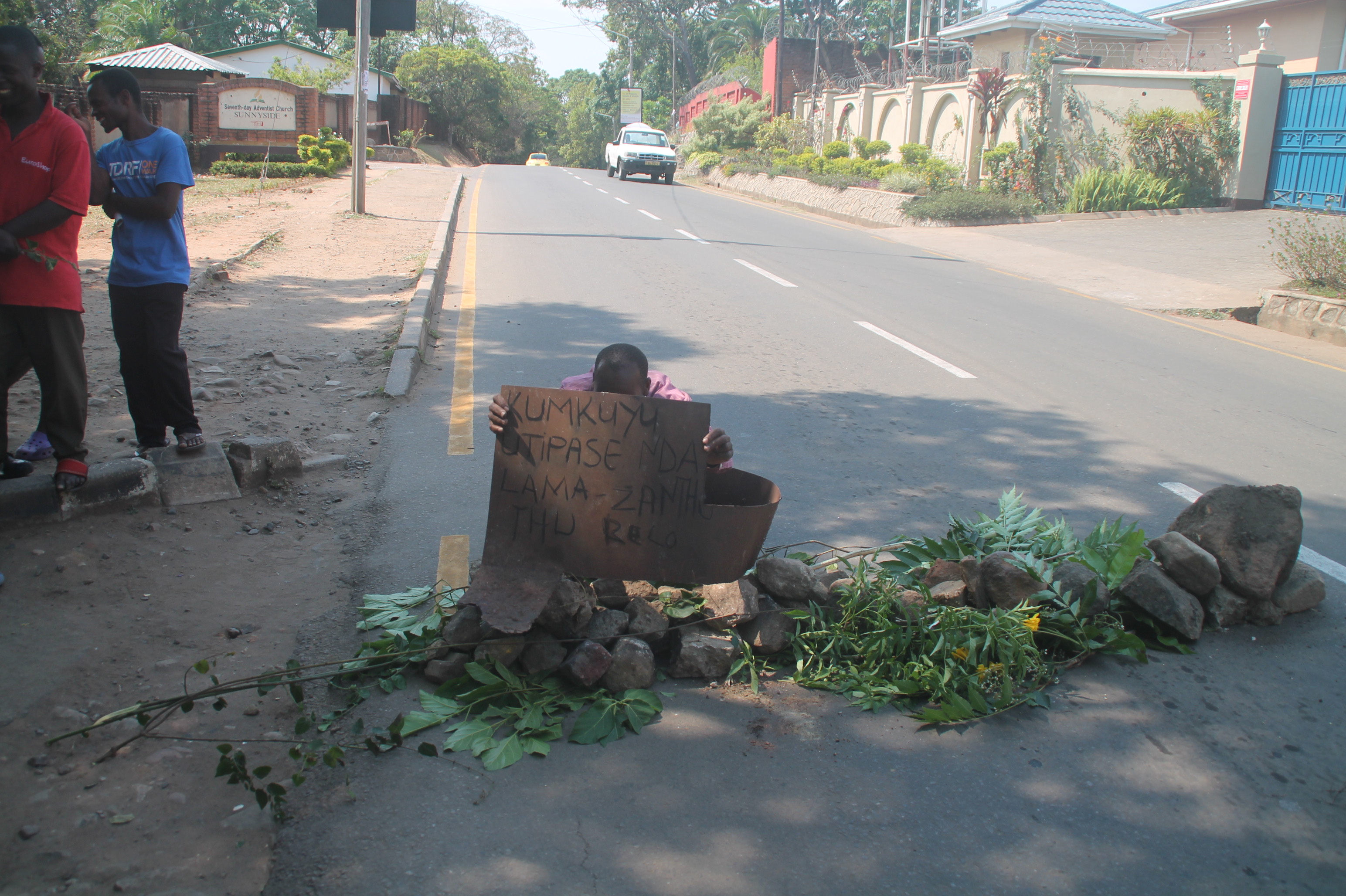 The official faulted the owner for not putting the welfare of the employees at heart.
'ÄúNthawi zino munthu uzikakhala usanalipile anthu sizabwino'ĶKunena zoona anthu awa akuvutika,'ÄĚ he said while pleading with this reporter not to disclose his identity.
But when contacted for comment, Moses kunkuyu who according to the striking workers is the owner of the company denied running a business under the name Armtech Security.
Kunkuyu threatened to drag this reporter to court if he publishes the article.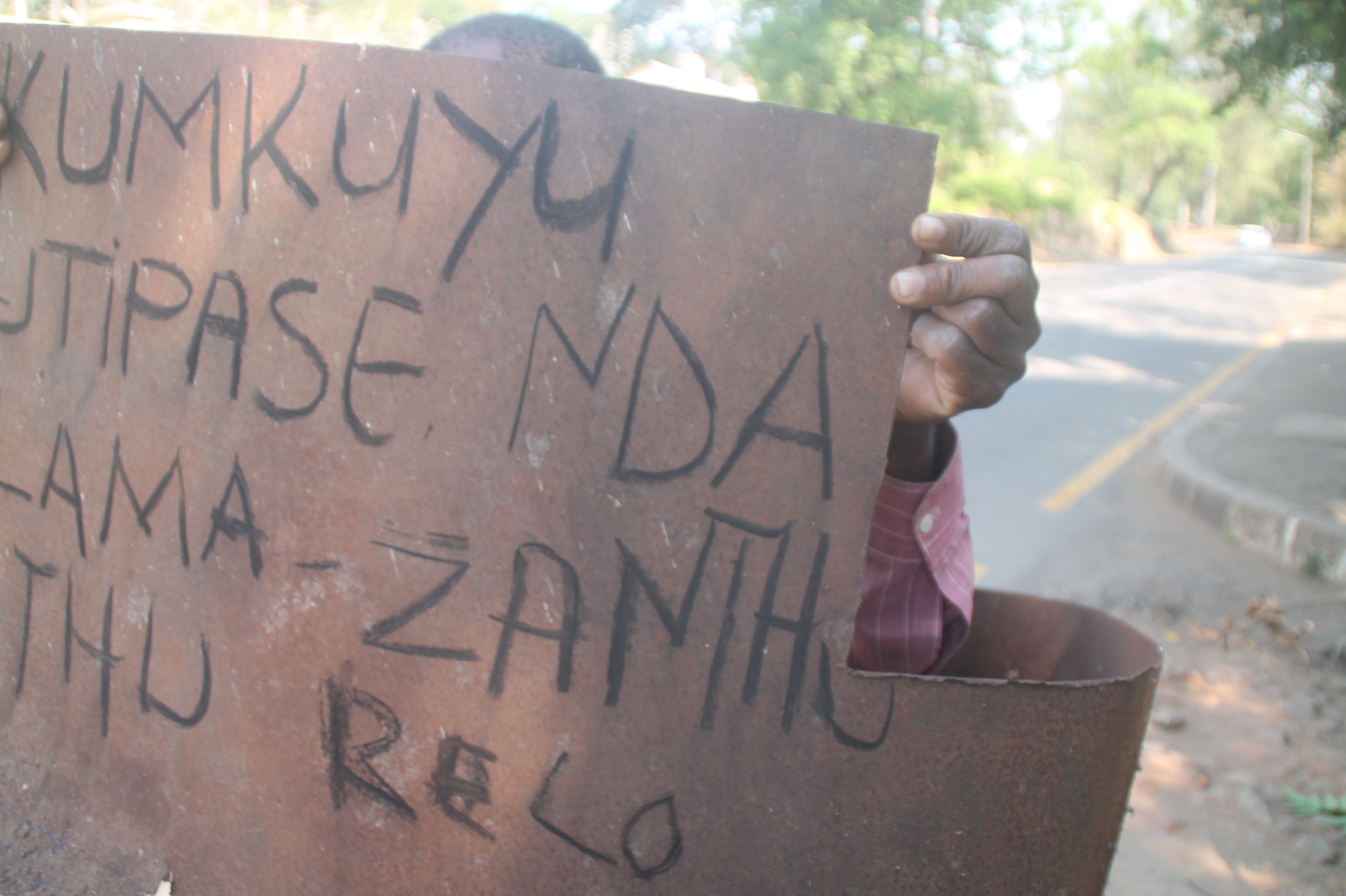 'ÄúI don'Äôt run a business with such a name. Can you produce documents indicating that Kunkuyu owns such a business? If you write an article on that then the issue will be between you and me period,'ÄĚ said Kunkuyu.
Although this is the case, some placards carried by workers had Kunkuyu's name.
As this was not enough, some of the workers were chanting anti-Kunkuyu's songs during the protest when faceofmalawi reporters visited the offices in Sunnyside.
(Visited 53 times, 1 visits today)
Subscribe to our Youtube Channel :
Follow Us on Instagram