At least 10 people have been killed in a bus crash on the N1 in Limpopo this morning.
There are reports that the InterCape bus, a Volvo bus reg no: ICG 077 GP, travelling from Harare to Johannesburg was involved in an accident near the Caltex garage as the bus was leaving Polokwane, Bulawayo24 reports.
The cause of the incident is unknown and paramedics are on the scene, police spokesperson Constable Mienkie Ramakgoakgoa has told News24.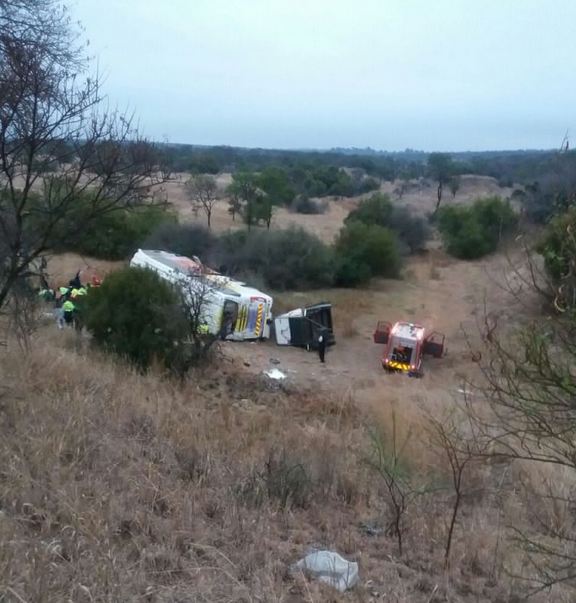 She could not provide the exact death toll but said estimates indicated that "at least 10" people had died.
Provincial transport spokesperson Matome Moremi said the N1 between Polokwane and Mokopane had been closed.
The crash follows the death of 11 people on Monday morning when a bus travelling from Zambia crashed in Polokwane.
Bus overturned leaving ten dead, 34 injured in Polokwane.
(Visited 40 times, 1 visits today)
Subscribe to our Youtube Channel :
Follow Us on Instagram