The District Commissioner (DC) for Ntchisi handed over a staff room that was constructed by YONECO through Elimination of Child Labour in Tobacco Growing (CLEAR) Project to education authorities at Mankhamba Primary School.
Previously, teachers used a mud and grass thatched hut as a staff room where books were kept, examinations were marked, and where staff meetings were also held. Before the construction of the new office block, the Head Teacher carried all text books and other teaching materials to his house as the structure that was used as an office was not secure.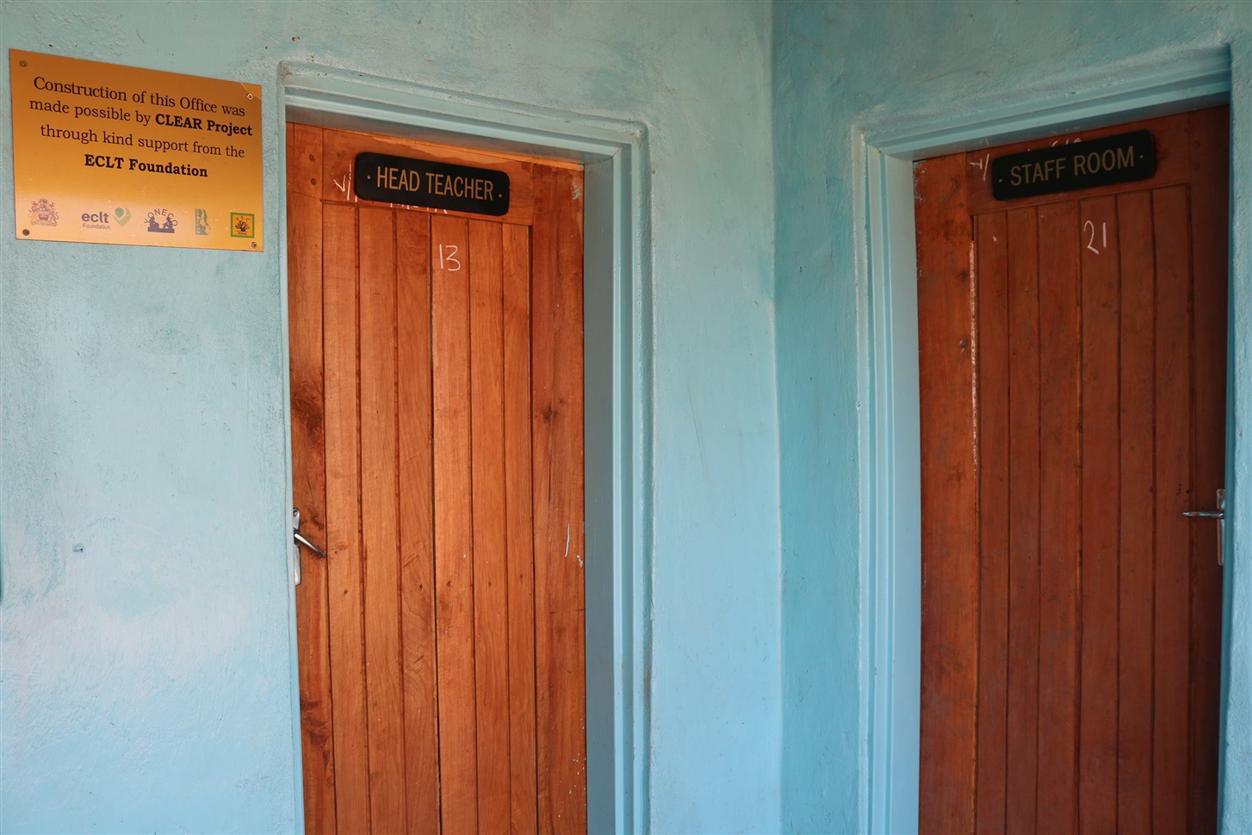 In his remarks; the Guest of Honour to the function, the DC for Ntchisi – James Manyetera described the office block as a blessing to Ntchisi district. He further stated that he is hopeful that the structure will encourage leaners to works hard and act as a motivation to the teachers as well.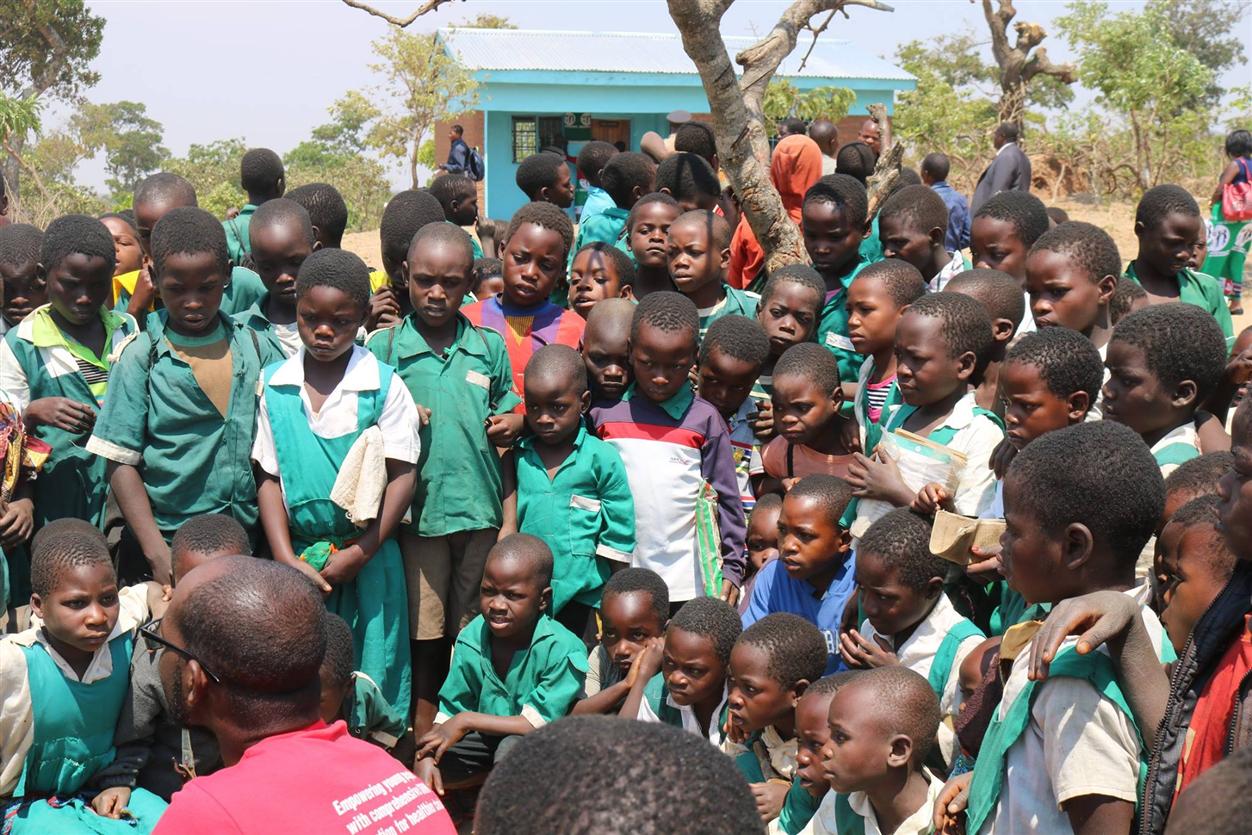 "The old office was an inconvenience to the teachers to work in such a structure. Thanks to YONECO and Elimination of Child Labour in Tobacco Growing (ECLT) Foundation through the CLEAR Project for the support," said Manyetera.
The Executive Director for YONECO also expressed satisfaction with the way the work has been done. Mkandwire further stated that the structure will contribute positively towards the elimination of child labour in the area.
"We are determined to take children out of child labour. This is why we also call for improved teaching and learning conditions because the aim is to withdraw the minors from child labour and send them to school," said Mkandawire.
Earlier this year, the Director for ECLT, David Hammond also came to Malawi to handover three teachers' houses at Mankhamba Primary School.
CLEAR Project is being implemented by a consortium of three partners namely; Total Land Care, CRECCOM and YONECO. The project is being implemented with financial support from ECLT Foundation and the targeted district are; Rumphi, Mchinji and Ntchisi.
Source : Yoneco Fm
(Visited 19 times, 1 visits today)
Subscribe to our Youtube Channel :
Follow Us on Instagram