TANAKA, one of the singer songwriters in Malawi who works in Lilongwe TTC as a lecturer of Mathematics and Expressive Arts(JICA volunteer), has released his long-awaited 4th single together with his fellow JICA volunteers and two student teachers of Lilongwe Teachers'Äô Training College. The title is 'ÄúTidziwe Multiplication'ÄĚ (Let'Äôs Master the Multiplication Table), click here to download it."ÄÄ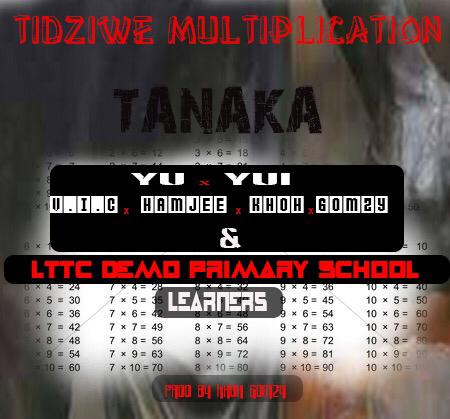 He has already released several Chichewa songs entitled, 'ÄúJump Rope'ÄĚ, 'ÄúMBATATA'ÄĚ, and 'ÄúNsima'ÄĚ. But this time, he is emotionally attached to his new single for being a volunteer who comes from Japan to contribute a great deal to the development of education in Malawi.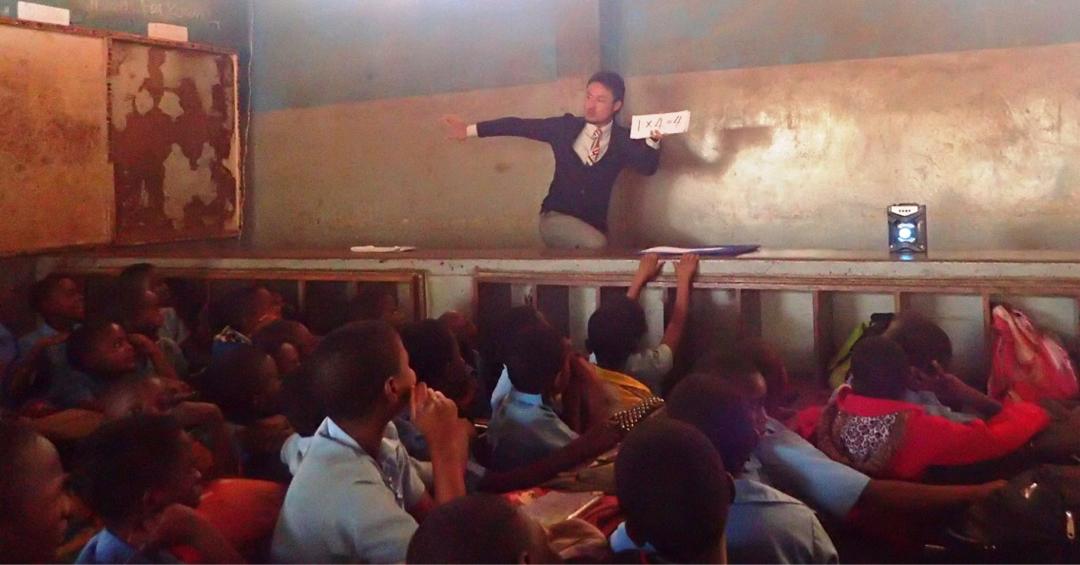 By listening to and singing this song repeatedly, it will be easier to memorise the Multiplication Table. As you already know, multiplication is one of the basements of Mathematics. Learners in Malawi start to learn it from Standard 2. If we take a look at Standard 7's mathematics textbook, we can see that there are 19 out of 30 UNITS that learners have to solve using multiplication. Once they master the Multiplication Table, they can enjoy mathematics without any problems.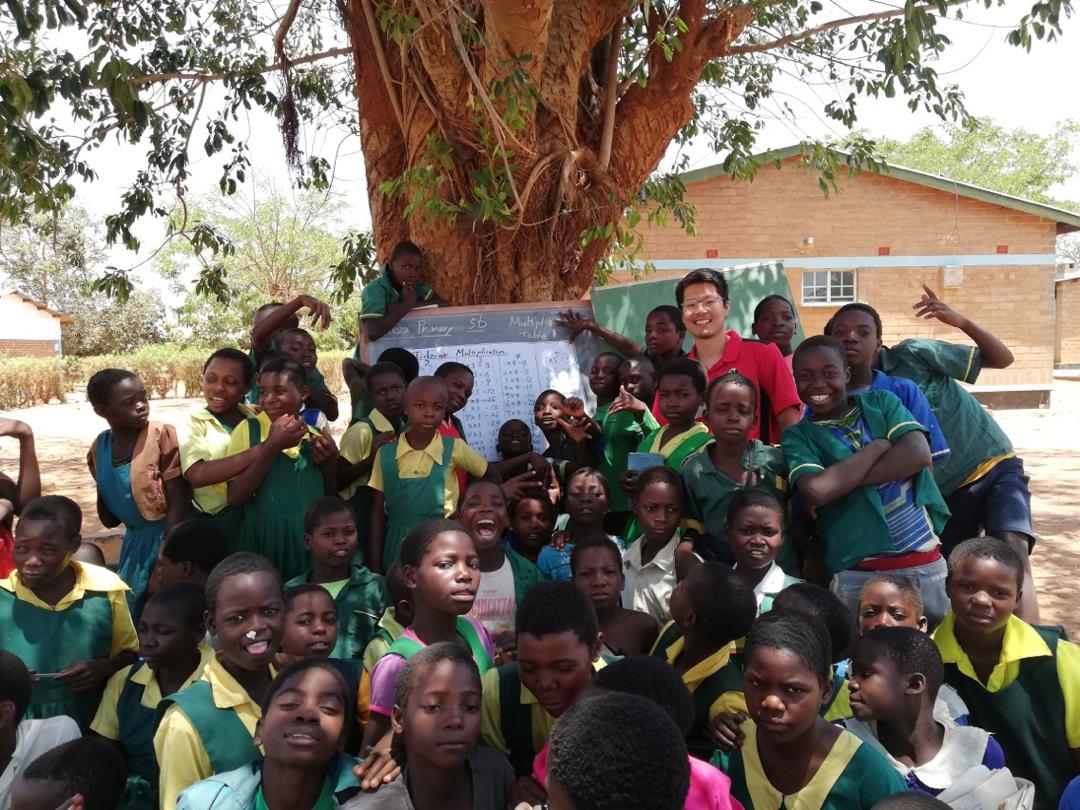 However, most of the learners have challenges to memorise it. Monotonous repeating makes the learners become bored, and they resort to referring to the Multiplication Table printed at the back of their exercise books. That's why TANAKA and his fellow JICA volunteers, YU Kurita and YUI Hiramatsu, came up with the song to change this situation.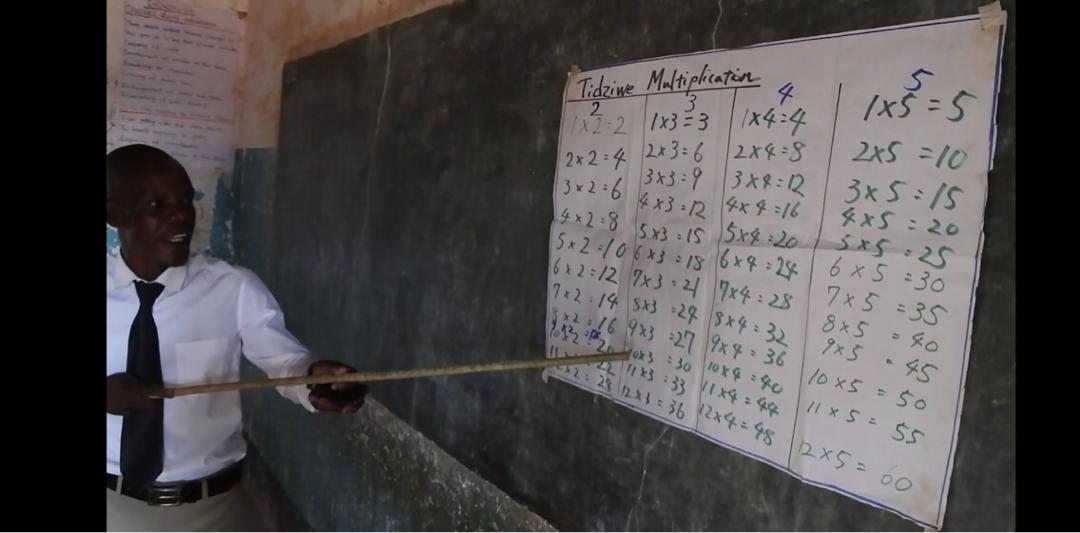 Suza Primary School in Kasungu, they use this song for memorising multiplication. YU Kurita shared it and taught how to use this song in class. One example is using chart paper. Teachers point each multiplication on the chart paper from 1√ó1=1 until 12√ó12=144. Learners just follow numbers which teachers point. Within 10 times of singing, not just a few learners can memorise Multiplication Table completely.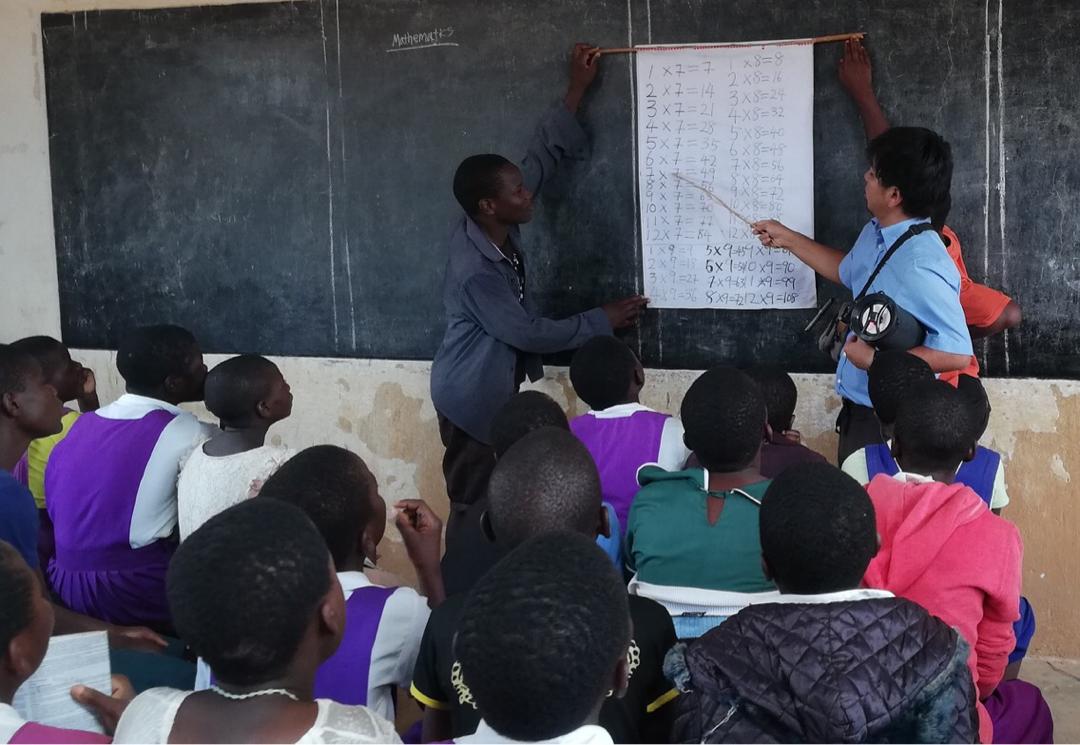 Mr. Longwe, head teacher in Suza Primary School, commented for this song. 'ÄúLearners have started performing very well in Mathematics. The learners are interested in learning and mastering Multiplication Table. This is an innovation that is going to assist learners do well in Mathematics.'ÄĚ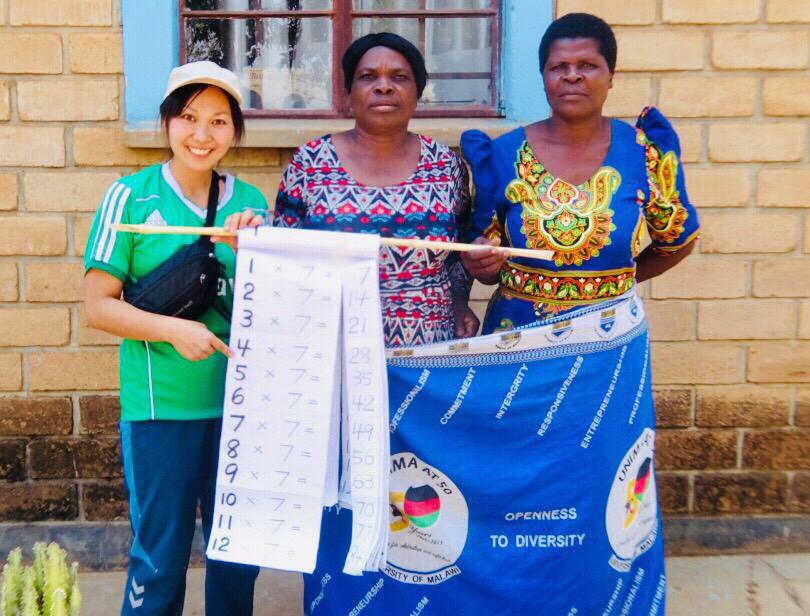 YUI Hiramatsu, JICA volunteer, works in Kabuthu Primary School located in Nsaru. She teaches Mathematics for Standard 1, 2, 7 and has introduced this song to them. Even learners in infant section, they always enjoy singing the song with quite loud voice and body movements. They always ask her, 'ÄúMadam YUI, tiyeni tiimbe nyimbo!'ÄĚ They can'Äôt wait for singing the song with her every day. It'Äôs just a matter of time before they memorise.
Chrissie Tandani, PEA, Kabuthu Zone in Nsaru commented that the introduction of the multiplication song will also assist the learners even to solve the division, fraction which is also related with multiplication. This will also encourage them to enjoy in Mathematics as one of the key subjects i.e. science subject.
Constance Lois Malikebu, YUI'Äôs counterpart teacher in Kabuthu Primary School in Nsaru, also really enjoys this activity. She said, 'Äúsinging songs is one of the methodologies which can improve some areas to solve Mathematics. Learners enjoy reciting Multiplication Table by using the song, and also it encourages them to love Mathematics, to have critical thinking and to have curiosity of doing such kind of activities. YUI introduces this song daily the first 10 minutes before actual lessons. I feel almost all are doing well and improving their abilities in finding HCF, LCM, fractions and the other number operations. Moreover, learners tend to come to school earlier because they want to sing that song. I urge to continue to do this activity and hope to spread this song to the whole land of Malawi.'ÄĚ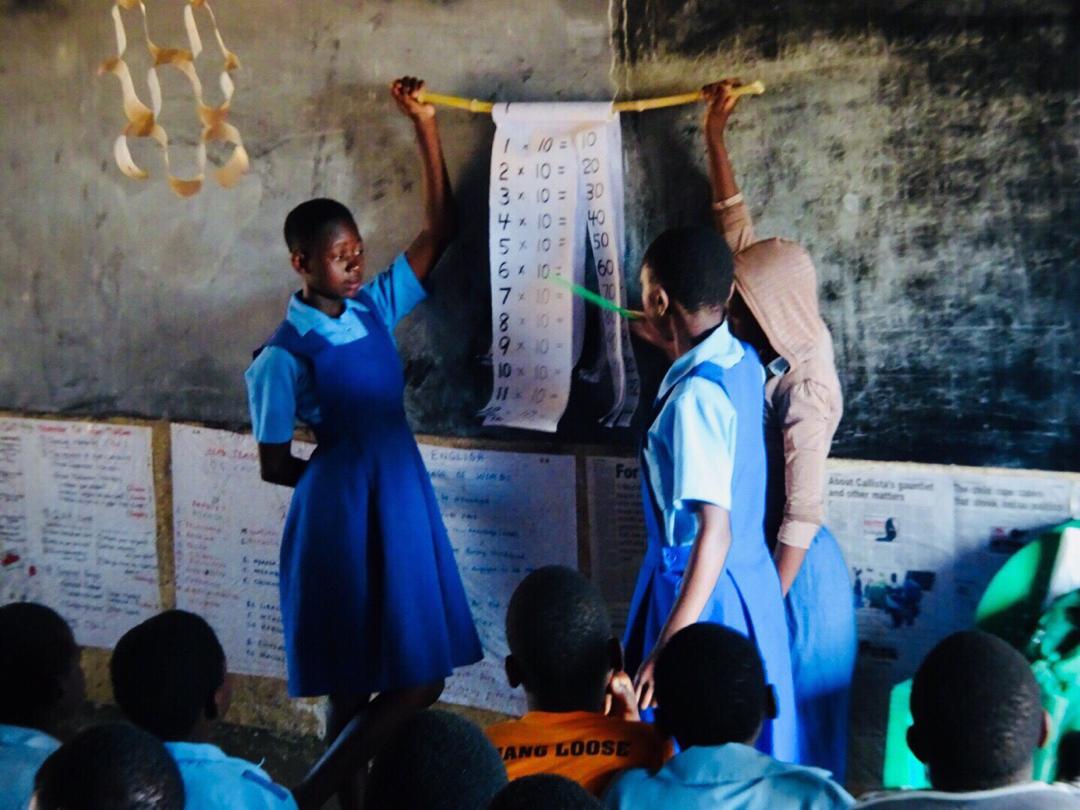 It started to be introduced from October, and YUI also keeps exploring the effects of this song. She said that we can see a promising result to the future. Almost all learners tend to improve their abilities and memorise Multiplication Table little by little, furthermore, this song motivates learners.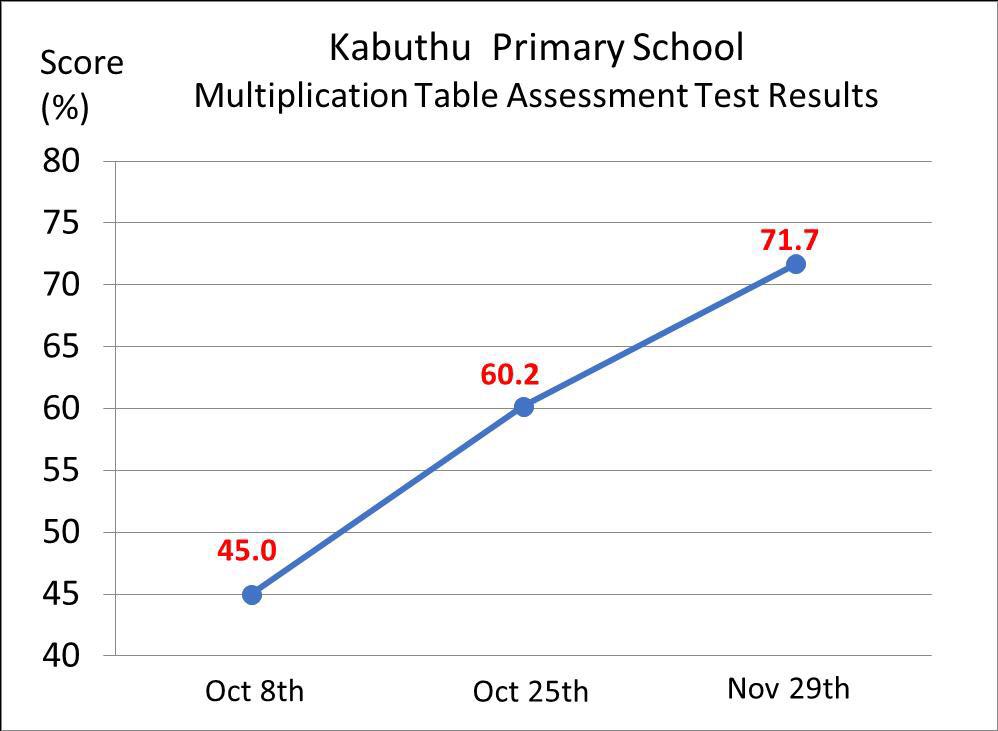 (The percentage of answering the multiplication table within 210seconds in Standard 7)
TANAKA puts emphasis on telling that education is never wrapped up only in school. He said for education, for the future of Malawi, schools, home and communities should cooperate with each other.
We are sure this song must be helpful for a part of education in Malawi. We want to see the light of the day that children in whole land of Malawi memorise the Multiplication Table unconsciously through singing and become to be strong in Mathematics.
(Visited 93 times, 1 visits today)
Subscribe to our Youtube Channel :
Follow Us on Instagram