ZAMBIA – President of Zambia Edgar Lungu has observed that fighting the influx of Chinese in Zambia is an exercise in futility because Chinese are like Cockroaches who are found everywhere.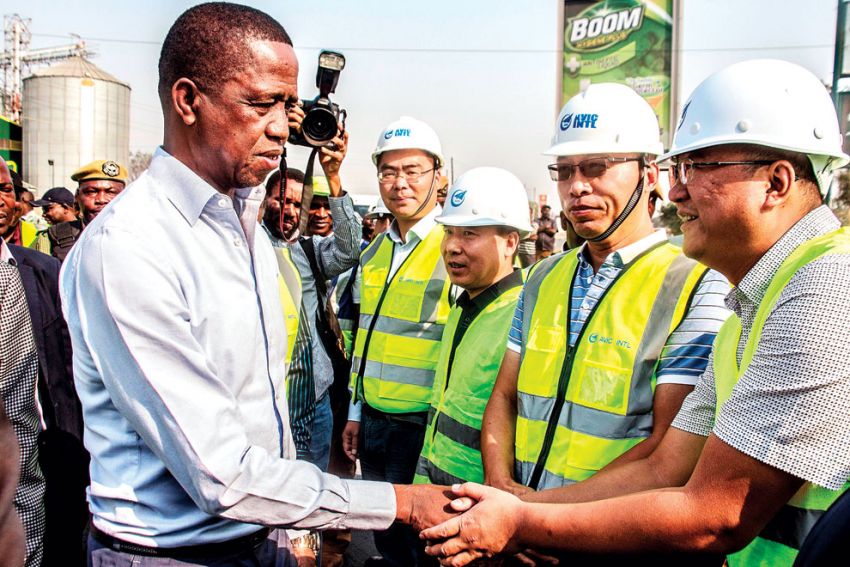 President Lungu charged that it will not help Zambia to cry about Chinese influx.
President Lungu said there is no need for Zambians to be Xenophobic towards the Non Zambians like the Chinese but that Zambians should instead work with them.
President Lungu was speaking on Wednesday evening during the inaugural Economics Association of Zambia gala dinner.
"I don't mean to insult but what I am saying is that the Chinese are like Cockroaches. They are billions of Chinese and invaluably they will be everywhere including here in Zambia," President Lungu said.
He also suggested that Zambians should emulate the resilient of their Chinese counterparts.
"When I say they are like Cockroaches I am not demeaning the Chinese. They are very resilient and they can survive in any condition and Zambians need to learn that kind of resilient," President Lungu said.
He said Zambians should not eliminate the Chinese from the county but just work with them.
"This cry about China won't help us. I was reading statistics the other day and someone had written that out of 10 thieves, six could be Bembas and that does not really mean Bemba are thieves but because of many Bemba speaking around. Invaluably, China will be everywhere because they are many. You can't eradicate Chinese from Zambia, they are everywhere. They are like Cockroaches," President Lungu said.
Source: Mwebantu & Lusaka Times
(Visited 58 times, 1 visits today)