As one way of appreciating the crucial role played by its volunteers in the year 2018, St John Malawi organized a Christmas and New Year best wishes ceremony.
The ceremony was held at its Head office in Limbe Township in the commercial capital Blantyre.
Vice president for St John Malawi (SJM) Margaret Ali commended the volunteers for team work spirit and commitment in promoting good health in the communities.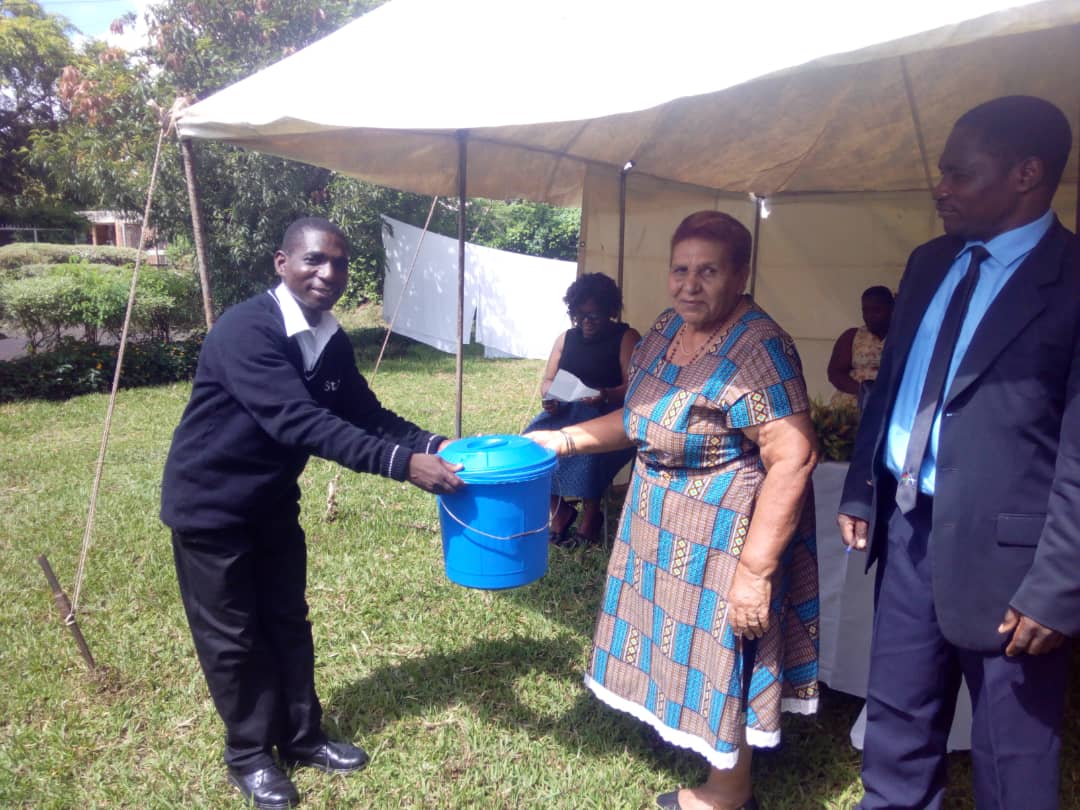 On his part, St John Malawi National Coordinator (NC) Vincent Tholo hailed the volunteers for hard working spirit that has strengthened and improved health service delivery in the communities.
"We want to commend you [volunteers] for your hard work in promoting good health in the communities". Said Tholo.
Speaking on behalf of fellow volunteers Ellesia Msosa, commended St John Malawi for the support rendered to them throughout the year that.
"We want to assure the office [St John Malawi] that we are ready to work extra hard in 2019. Even if the working period is extended with two more hours, we will still do the work. Said Msosa.

However, Msosa called on St John Malawi to consider equipping the volunteers with information pertaining to new emerging diseases.
Established in Malawi in 1957 with a core purpose of providing commercial First Aid, St John Malawi is currently also implementing Primary Health Care (PHC) and Maternal, Child Health programmes in the townships of Ndirande and Mbayani in Blantyre, whereas central region the projects are being implemented in Kauma, Chiuzila and Chimbalanga.
(Visited 4 times, 1 visits today)
Subscribe to our Youtube Channel :
Follow our Instagram