An 85-year-old herbalist has been arrested by the Zone 2 command, Onikan, Lagos with a fresh human heart in Abeokuta, Ogun state.
The suspect, Samuel Hunsu, was alleged to be a specialist in using human parts for money rituals.
The Assistant Commissioner of Police, zone 2, AIG Lawal Shehu, said Hunsu was arrested around Oko Ireke village in Ifo area of Ogun State.
"During interrogation, he claimed that a thief was killed at Ijoko area of the state by one Abiodun who removed his heart and kept it in his possession, Shehu said.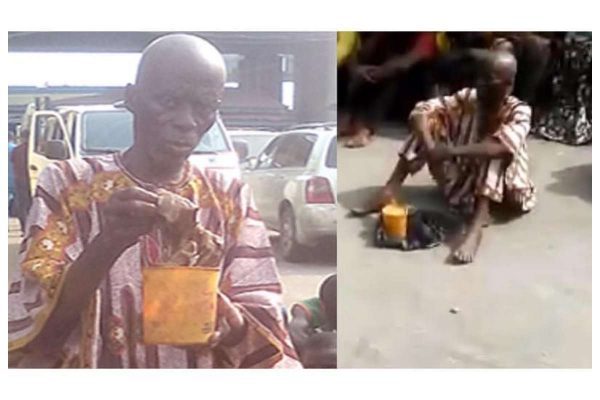 During an interview with newsmen, the suspect said: "Initially, I was consulted by Abiodun. He wanted me to prepare money charms making for him. When I told him what was required for the ritual, he promised to get them.
I was surprised when I saw him with fresh human heart. When Abiodun eventually brought the heart, I asked him where he got it. He said that he removed it from a thief that was killed at Ijoko area of Ogun State.
Immediately he dropped the heart, he left and promised to come back. That was how I took the heart and preserved it with dry gin and chemical under my shrine, pending when the owner will come back.
I don't know Abiodun or where he lives. He told me that he came all the way from Kwara State." According to police, there had been reports that two people had died in the herbalist's shrine.
A police source added: "When we asked him, he claimed those two people died while receiving treatment. He said that he buried them in his shrine, rather than release them to their families.
The following day, we went with a search warrant. It was during the search of the shrine that we discovered the heart kept in a plastic and buried in the shrine. We understand the heart had been with the herbalist for two weeks, but there was no sign of decomposing."
(Visited 18 times, 1 visits today)
Subscribe to our Youtube Channel :
Follow Us on Instagram