An American zookeeper has been killed by a 12-foot long alligator as he was trying to rape another alligator.
The victim has been identified as a 24-year-old Jimmy Olsen who was working at Naples Zoo in Florida.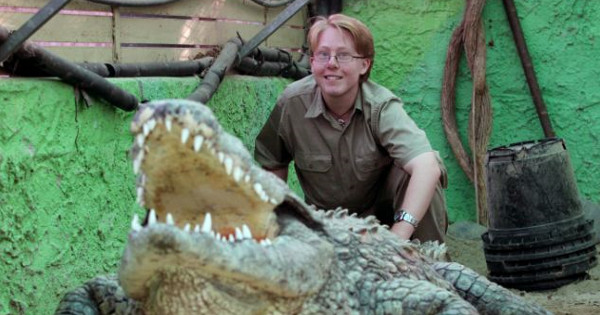 According to WorldNewsDaily, Captain Henri White who is the spokesperson of the alleged Zoo said during the time of the incident, Olsen was trying to have sexual intercourse with one of the younger reptiles but suddenly he was surprised by a larger animal which attacked from behind.
Captain White told WorldNewsDaily that Olsen was caught by the throat by the alligator which dragged him underwater and drowned him.
It is reported that his body was found floating in the pool of the alligator enclosure around past eight in the morning after the incident happened around six on Monday, January 14.
"The images captured by the security cameras show that Mr. Olsen had clearly placed himself in a very vulnerable position," Captain White told reporters.
"He had his pants around his knees and was lying down on top of one the animals, with his back to the others. The poor guy didn't stand a chance! We can see him being dragged into the water, then he disappears from sight. He was probably dead within thirty seconds of the attack."
WorldNewsDaily reports that this is not the first time for a Zoo worker to die while trying to have sex with an animal as in 2002, three employees of the Columbus Zoo were condemned after it was revealed that they were allowing people into the Zoo after business hours for the purpose of fornicating with the animals in exchange for money.
 
(Visited 61 times, 1 visits today)
Subscribe to our Youtube Channel :
Follow our Instagram