Main opposition Malawi Congress Party (MCP) President Dr. Lazarus Chakwera and his runningmate Muhammadi Sidik Mia have arrived at Comesa Hall in the commercial capital Blantyre to present nomination papers to the Malawi Electoral Commission (MEC).
Chakwera was welcomed by huge crowd of MCP supporters.
The nomination papers will be received by MEC Chief Elections Officer Sam Alfandika franked by his chair Jane Ansah.
On Sunday, Chakwera announced his resignation as Lilongwe North West constituency and leader of opposition in the National Assembly.
According to Chakwera, the move is in line with Article Eight, Section 80, Subsection 7(e), which states: "No person shall be eligible for nomination as a candidate for election as President or First Vice-President…if that person is a holder of a public office or a Member of Parliament unless that person first resigns."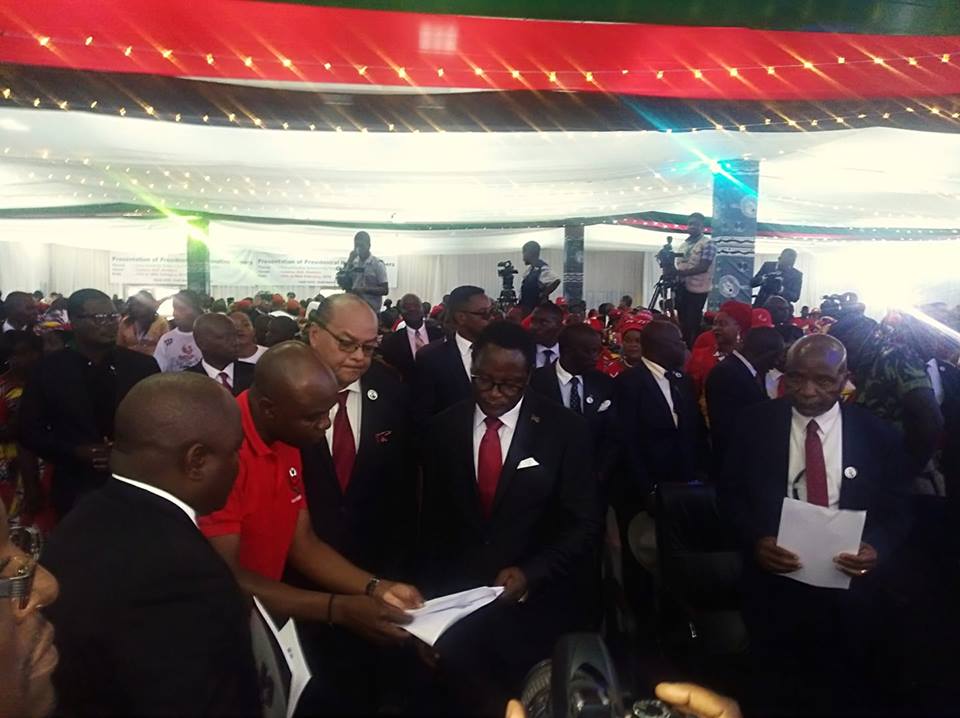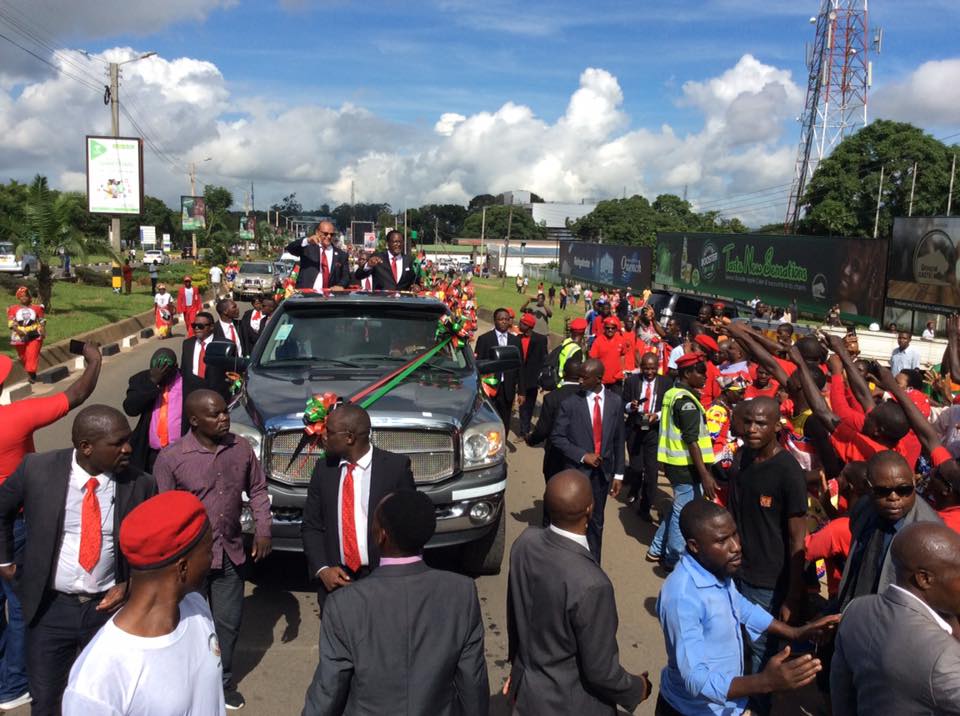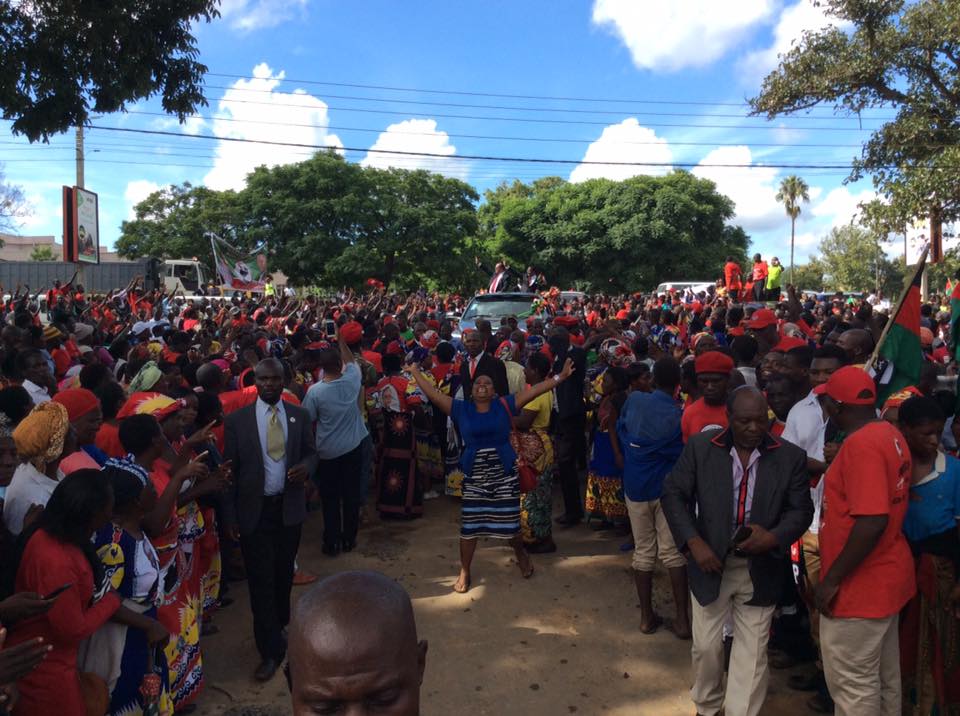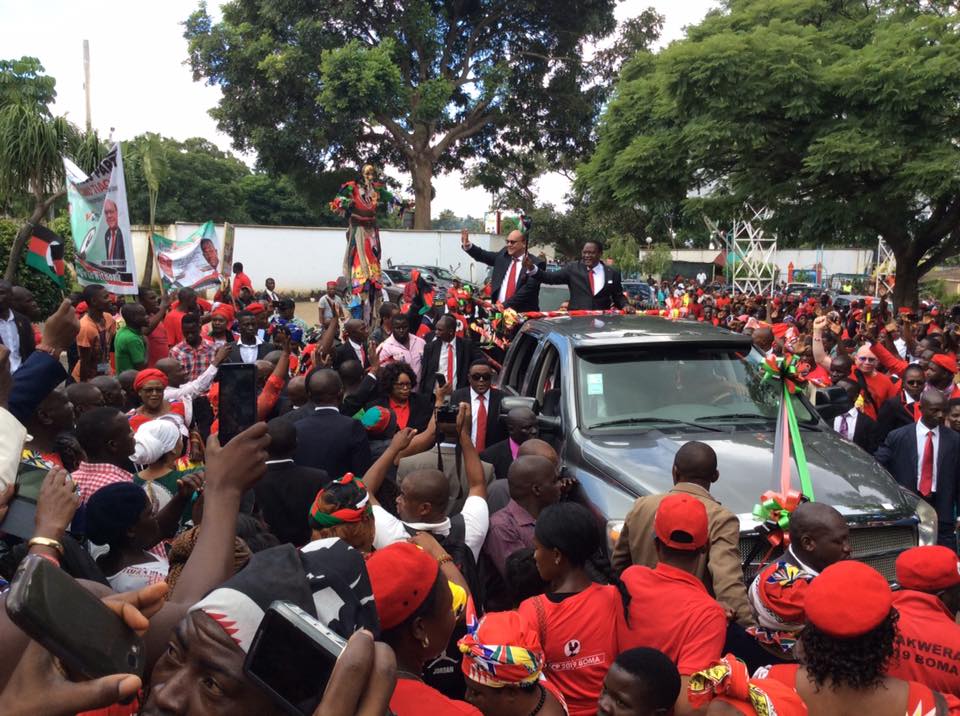 (Visited 9 times, 1 visits today)
Subscribe to our Youtube Channel :
Follow Us on Instagram