Mboro to Visit Pastor Alph Lukau for an Apology over his "Resurrection Stunt"
Incredible Happenings Ministries leader Paseka "Mboro" Motsoeneng says he will confront pastor Alph Lukau for "bringing Christianity into disrepute".
Lukau, of Alleluia Ministries, made headlines after claiming to raise a man from the dead on Sunday.
But Mboro was having none of it, first lashing out at Lukau and then pledging to visit Alleluia Ministries and demand an apology.
"No bona fide religious leader, in his right sense of mind and driven by the spirit of our creator, can attempt to pull such an antic for the sake of quick fame and cameras," Mboro said.
The video of Lukau bringing the "dead" man back to life during a church service has gone viral on social media. During the service, the coffin containing the  man's body is removed from a hearse as a crowd of people gather around it.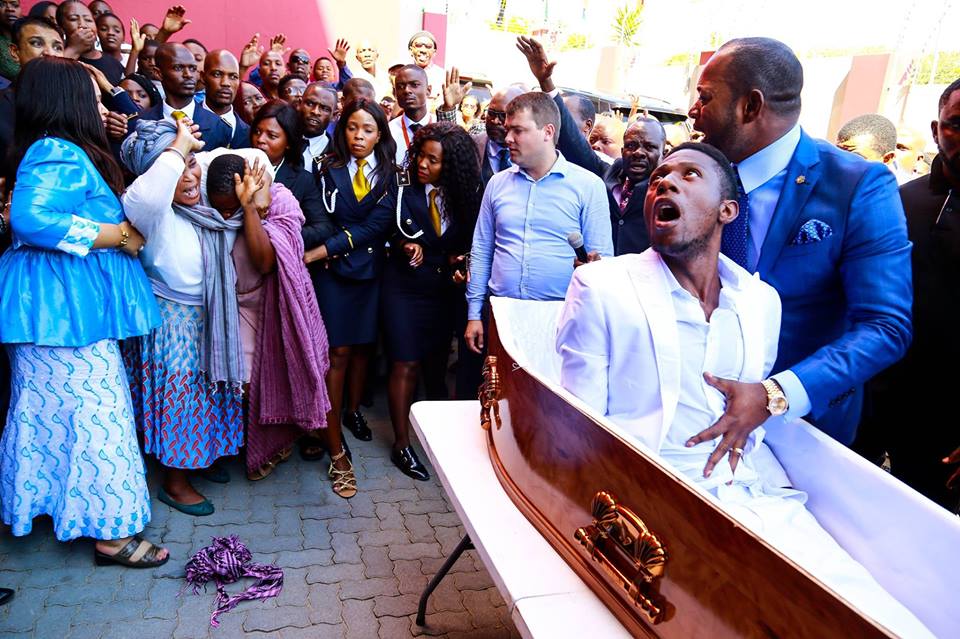 In the video, a woman, who claims to be the man's landlord, tells the pastor that the man got sick and started coughing on Friday. He was taken to hospital, where he apparently died in her arms.
The pastor lays his hands on the man and begins to pray. A few seconds later, the man sits up in the coffin with his mouth and eyes wide open.
However, Alleluia Ministries said in a statement on Wednesday that Lukau did not claim to have brought a dead man back to life.
The church claimed to be the victim of an "unwarranted and sustained attack" fuelled by bias, speculation and "a blatant" refusal to accept "certain irrefutable facts".
"At no stage did the pastor [Lukau] claim that he resurrected the person shown in the video, who was identified by his family as Elliot.
"Prior to even praying for Elliot, pastor Alph states that Elliot is, in fact, breathing," the church said.
Meanwhile, Mboro will visit the church on Thursday to demand an apology from Lukau for "misrepresentation of the gospel and to plead with pastor Lukau to abandon his devious ways and turn to the Lord".