Three people at Jenda in Mzimba are believed to have died after they failed to come out of a dry well.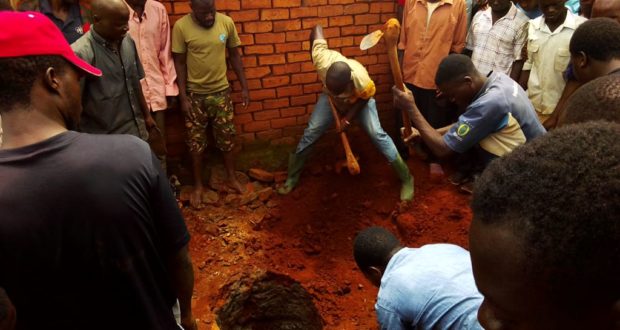 It is said they had gone to retrieve a wallet of money that a mother of the two accidentally dropped in the well.
According to report on Zodiak broadcasting Station, the incident happened in the morning hours of Wednesday the 6th of February 2019.
Champhira Police Officer-in-Charge Hans Katumbi told the station that an operation
was in progress to recover the bodies of the three people from the well.
The incident happened near FDH Bank at Jenda Trading Center in Mzimba.
Source : ZBS
(Visited 15 times, 1 visits today)
Subscribe to our Youtube Channel :
Follow our Instagram