Zodwa Wabantu's latest pictures have divided social media opinion again with some commending her "freedom", while others criticising her for exposing her private parts for the world to see.
The dancer is known for preferring not to cover most parts of her body, and the world was not seeing her private parts for the first time this past weekend either.
She attended the Eyadini Bloemfontein event as part of her upcoming reality show over the weekend and wore a short black skirt with a bikini top, without underwear, as usual.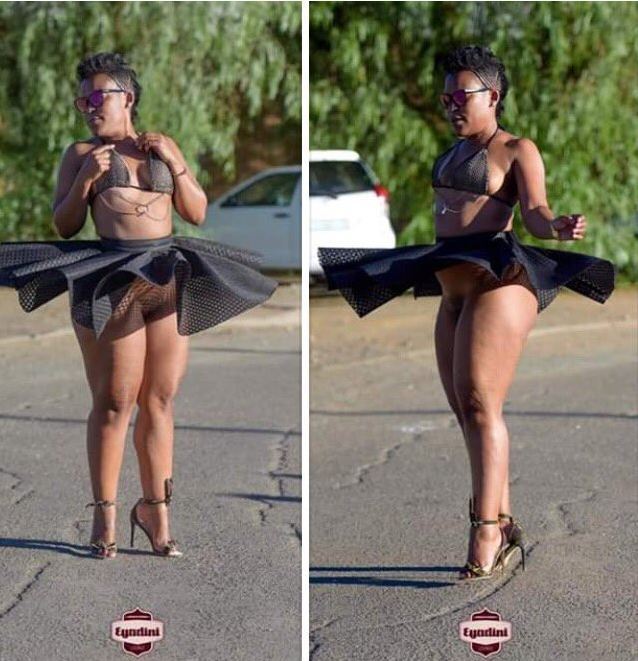 As she was twirling the skirt, it exposed more than the public was expecting to see and pictures were shared on social media platforms, sparking a debate on women and their right to wear whatever they wanted without the fear of being judged.
"This is kinda of nice to watch when it's happening from distance, but immediately when it approaches home, your world is turned upside down – be it your cousin, a sister or a family friend, it just drown you into shame," said Martin Mahaseni, while Thapelo Masilela wrote: "She has a right to dress the way she sees fit without being victimised etc. However, with rights comes responsibility. She has a responsibility to ensure that whatever she wears is not disruptive to society in any way. Admire the confidence though," though he was also questioned on how Zodwa's actions were disruptive to society.
Twitter user, Nalingi, who is a mother, said though she admired Zodwa's confidence, she would not want her children to look up to her.
"I don't wanna – I'm so conflicted when it comes to Zodwa. On the one end, I really admire her confidence and her just staying true to herself and her brand. Plus she has a beautiful body! But, as a mother of two girls, I would use her as an example of what not to do," she said.
(Visited 13,324 times, 8 visits today)