Armed police officers have blocked Association of People with Albinism (APAM) protests from getting anywhere near the State House at Bingu International Conference Centre (BICC).
Police asked demonstrators to meet Chief Secretary to Government Mr Lloyd Muhara at Capitol Hill but they have refused.
APAM has since given Muhara20 minutes to meet them at the BICC where they have been blocked by police.
"We will not leave State House until all that President Peter Mutharika promised, including allocating money to the national action plan and giving each one of us a security alarm, has been done", says APAM president, Overstone Kondowe.
It is raining in the capital Lilongwe.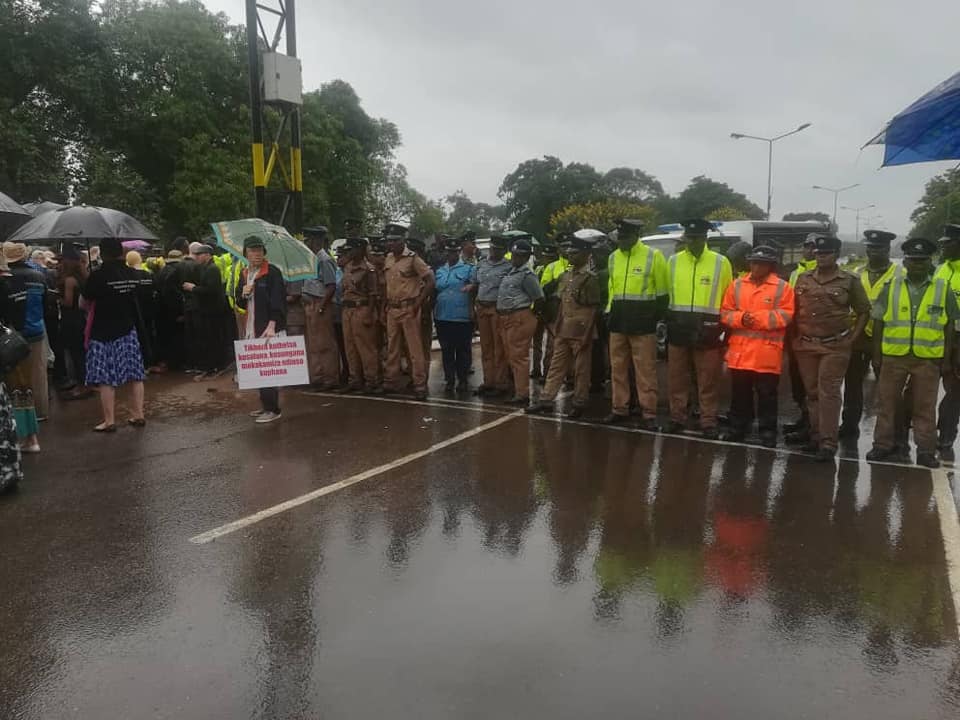 More details to come……
(Visited 17 times, 1 visits today)
Subscribe to our Youtube Channel :
Follow our Instagram