By Robert Kumwenda
President for opposition Umodzi Party (UP) Professor John Chisi has said that his party will continue some of the policies implemented by current administration if voted into power come May 2019.
He said those that are cheating Malawians that they will bring in new things contrary to the ones that government is implanting are lying because government is a button stick which we give each other.

"We will continue development projects like road construction which the governing Democratic Progressive Party has already started as well as adding new development projects which are in line with our manifesto," he said.
Chisi said the party has a new vision for this country hence the manifesto launch.
"We are the first party to launch the manifesto amongst all parties in this country and this is a clear testimony to show that we are very serious to address challenges that people are facing in this country," he said.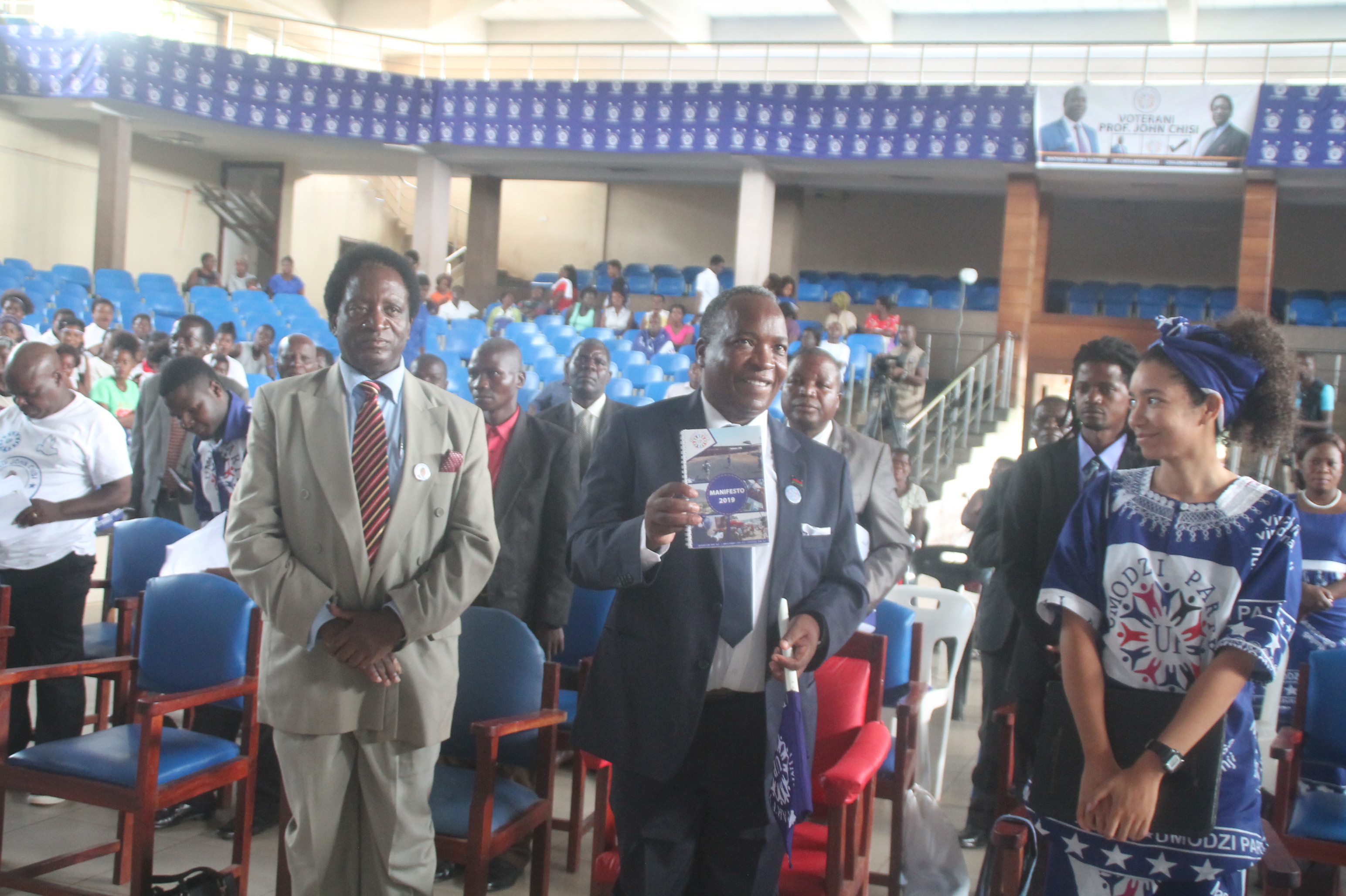 The UP leader said the party has come to clean the mess which has made the country to be a laughing stock for other countries in the World.
"We are not blaming the current leadership for the challenges the country is facing because for things to change is how you run the government that is the reason why we in Umodzi Party have come to bring a new Malawi," he said.
He said the manifesto launch marked a new era in Malawi politics because there has never been an emerging political party in this country that has fulfilled all the requirements by the country's electoral body Malawi electoral Commission (MEC) than UP.
Subscribe to our Youtube Channel: