By Orchestra Kamanga
People in Blantyre South West Constituency have tipped that independent Aspirant Parliamentarian Elliot Makhamba-Phiri will win in this forth coming tripartite election on May 21.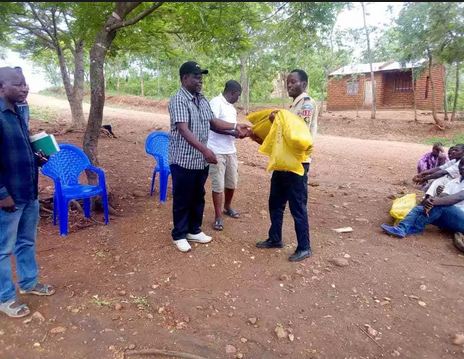 According to the survey and research conducted in the area, people are favouring Makhamba than any other contestant because of developmental conscious and welfare at heart to the people around the constituency.
One of the people who were interviewed during the survey and research, Enock Phambala said most Parliamentarians in the area have failed to bring tangible development which was promised during the 2014 campaign period.
'ÄúAnother thing that makes Makhamba to be favoured is that at Blantyre South West we don'Äôt repeat Parliamentarians like Blantyre City South (Chilobwe),'ÄĚ he said.
Phambala said despite that Elliot Makhamba-Phiri failed in 2014 elections he never dumped his people but he was still assisting them during funerals , strong winds and hail rains by providing them with plastic papers and assorted items.
Commenting on the issue why people are favouring him, Makhamba-Phiri said he started assisting the community before deciding to contest as an MP of the area.
'ÄúI started helping people many years ago. My blood is to help the needy because of that I mobilized people at constituency to start Friends of Mpemba in 2009,'ÄĚ he said.
He further said Friends of Mpemba among others helps elderly people, helps the needy, and paying school fees and examinations fees for the needy students and also giving gifts to the students
(Visited 6 times, 1 visits today)
Subscribe to our Youtube Channel :
Follow our Instagram