Fire has gutted down South Africa-bound Intercape bus near Linthipe 3 in Ntcheu district, faceofmalawi can reveal.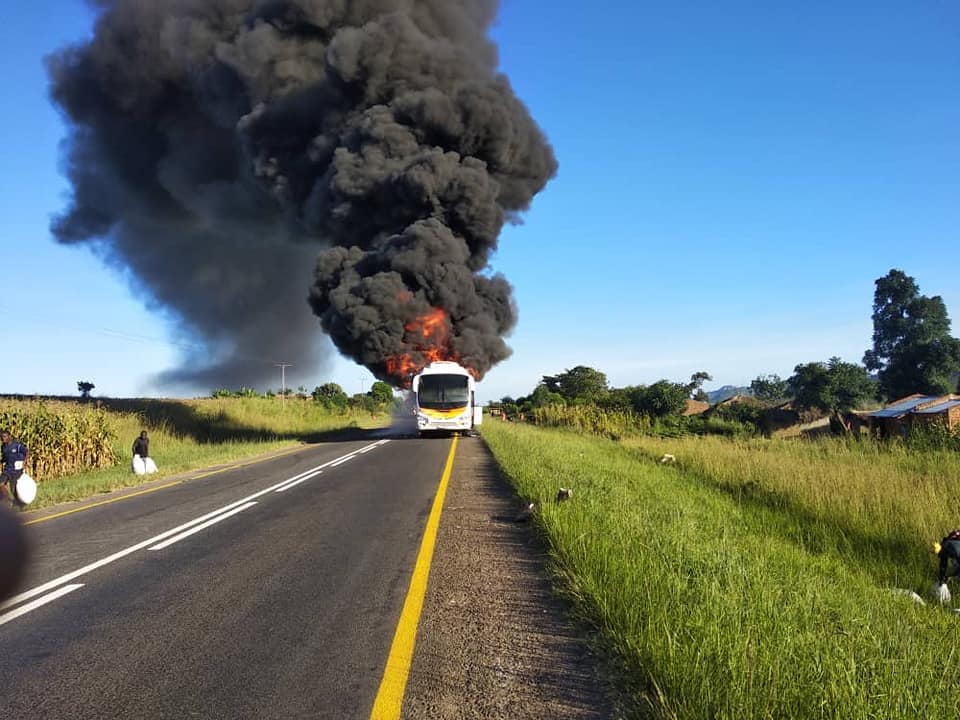 An eyewitness who rushed to the scene said all the passengers and two crew members have escaped unhurt.
The bus is said to have been coming from Lilongwe heading to Johannesburg, South Africa.
The cause of the fire is yet to be established.
(Visited 140 times, 1 visits today)