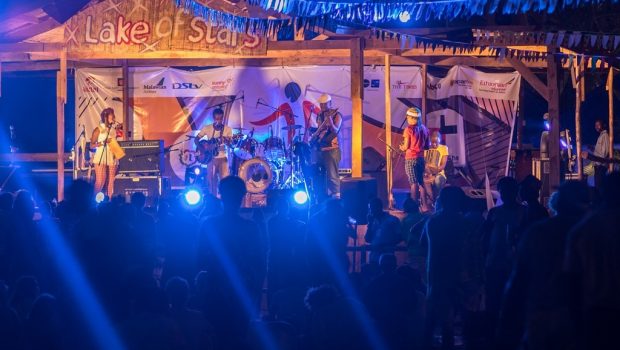 2019 Lake of Stars Festival is On
Organizers of the Lake of Stars Festival have announced that the festival is on this year despite delaying in announcing the dates and venue.
"Lake of Stars is returning. More news on this year's festival to be announced very soon," the organisers wrote on their Official Facebook page.
Lake of Stars Festival last year celebrated its 15th anniversary starting off with the Set it off show at the Great Hall in Zomba before hosting Lake of Stars London and Scotland in March.
The festival's country coordinator, Yolanda Ngoma said that the festival is on but with the delay they needed to post something so that people are aware that the festival is on.
The festival last year was held at a new venue – Kabumba Hotel in Salima and was headlined by international acts such as Kenya's Sauti Sol and United States of America's Major Lazer.
It is not yet clear as to whether the festival will maintain the venue this year.
Since its inception in 2004, the festival has been held at Chintheche Inn, Sunbird Livingstonia in Salima, Sunbird Nkopola in Mangochi, where it stayed for some time, and Kabumba.
Meanwhile, organisers of other top festivals, Sand Music and Blantyre Arts, have indicated that their festivals are on.
"I can confirm that our festival is on and the team is busy running around. What we are working on at the moment is the venue," the Events Director, Soldier Lucius Banda said.
Other festivals taking place this year include Easter Theatre and Nyasa Music taking place at Jacaranda Cultural Centre and Kamuzu Stadium in Blantyre, respectively, from April 19 to 20 2019.