As the day draws near for the country to hold its second tripartite elections with rigging rumours all over, the government of Malawi has issued an instruction to the immigration department on how to deal with foreigners suspected of having a hand in the mal-practice.
The government of Malawi has instructed the Immigration department to refer all Visas issued to risky countries to headquarters for vetting.
This has been disclosed in a leaked letter addressed to Director of Immigration copied to Regional Immigration Officers, airports and borders.
'ÄúTake note that all VISA issuance to risky countries (category 1) including Nigerians, Indians and Russians must be referred to headquarters for vetting with NIS,'ÄĚ reads in part the letter signed by T. Kaonga.
Kaonga has also suspended routine holidays for Immigration officials ahead of the forthcoming May 21 polls.
The Immigration officials have also been instructed to mount permanent road blocks day and night, conduct sweeping exercise among others.
Below is the letter;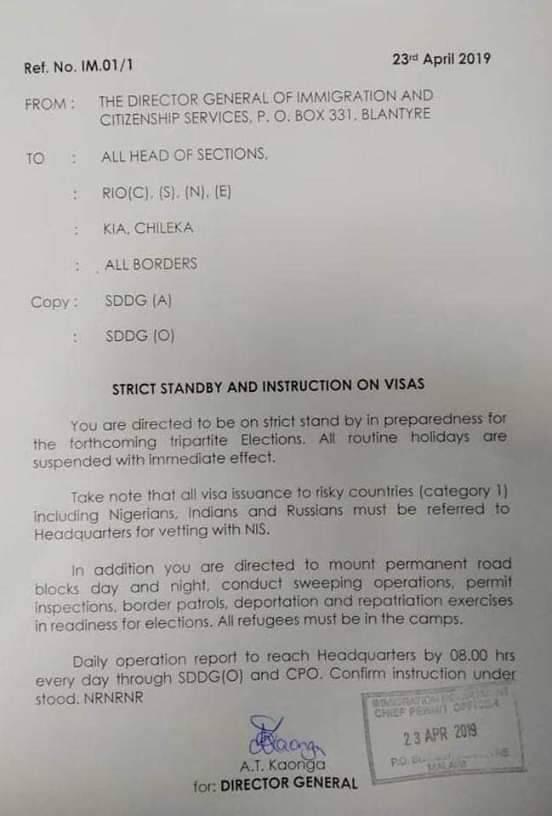 (Visited 7 times, 1 visits today)
Subscribe to our Youtube Channel :
Follow our Instagram