United Transformation Movement (UTM) President Dr. Saulos Chilima and his wife Mary are in Likoma Island to woe Malawians ahead of the forthcoming May 21, 2019 tripartite election.
Chilima left Mzuzu Airport through Chartered Plane at around 1:45 and landed at Likoma Airport at around 2pm and was welcomed by some top officials.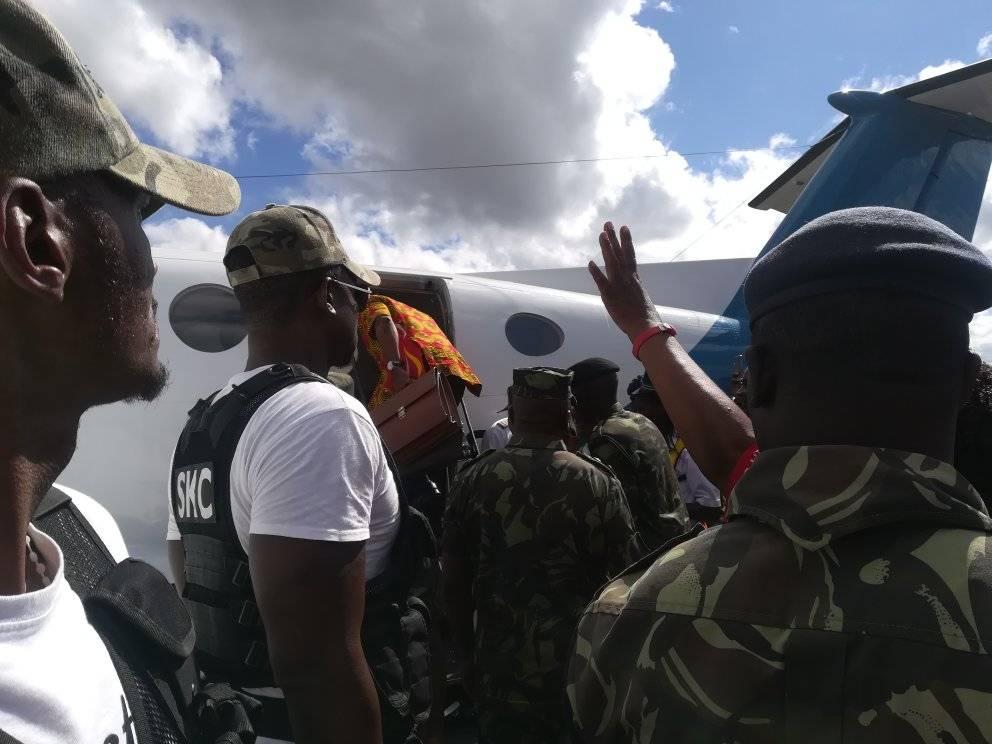 Chilima, who is also Malawi's Vice President will later in the afternoon return to Mzuzu and hold a final campaign rally in the northern region at Mzuzu Upper Stadium.
Before his departure, the plane which carried Chilima to Likoma was seen being pushed after what others called a fault.
But aviation officials rejected the rumours, saying plane was being pushed to the right position.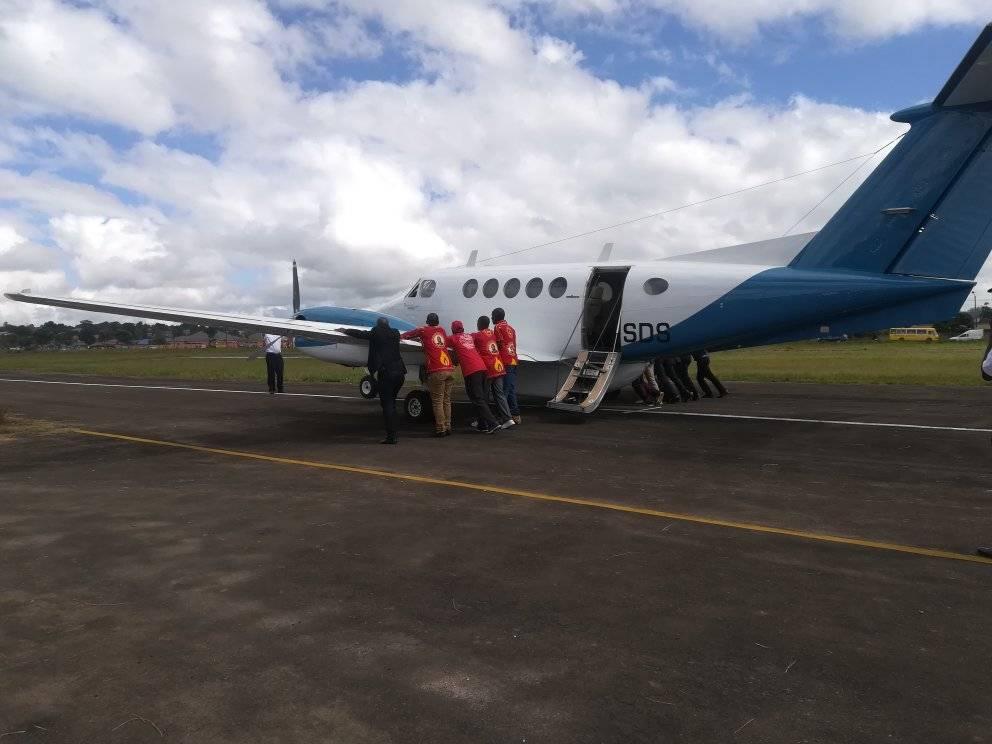 Earlier, UTM supporters clashed with Democratic Progressive Party (DPP) supporters over flags erected at Shoprite Round-about.
DPP on Thursday erected flags and decorated Mzuzu Shoprite roundabout with the party materials including posters of President Peter Mutharika.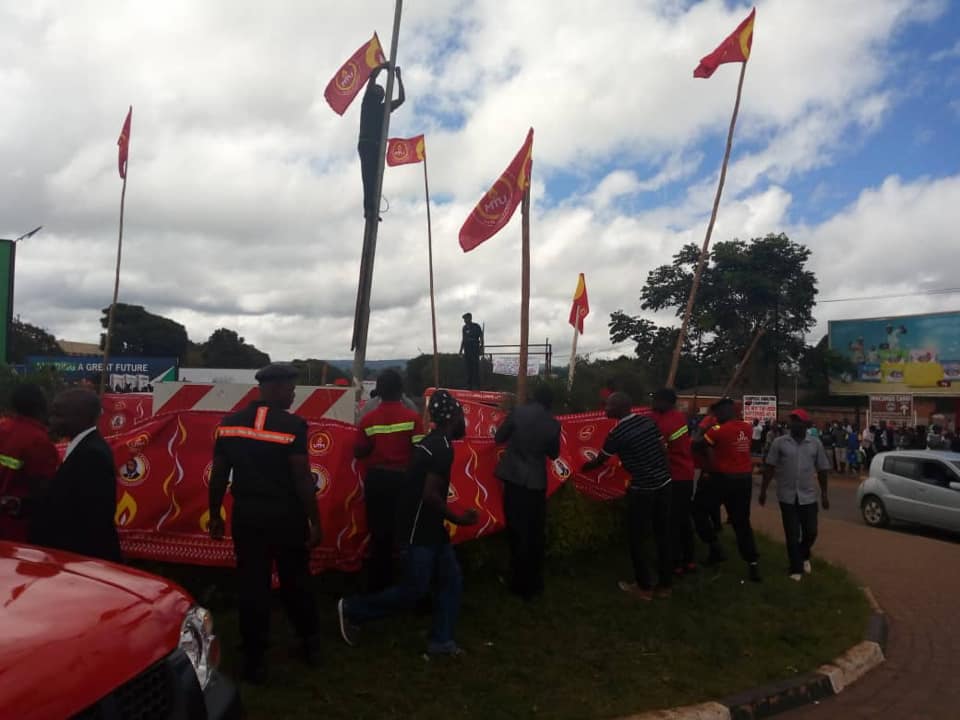 This did not please UTM supporters who today stormed the roundabout, uprooted all the flags and erected UTM flags.
More details to come….
(Visited 57 times, 1 visits today)
Subscribe to our Youtube Channel :
Follow Us on Instagram