A body of a Zambian man who died a year ago has been found in his house rotten to dust because he had no relatives near to notice the incident.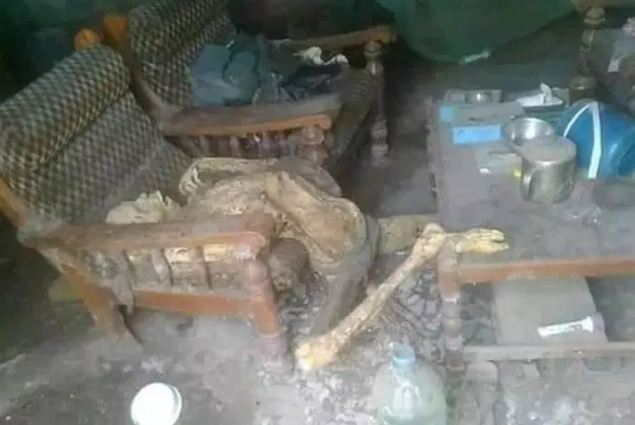 Boyd Swatwembe who use to stay by himself was reportedly ill last time in December 2018 when he left his friends from a drinking spree to his house.
According to his friends, since Boyd was staying alone, the last night he was seen was talking about leaving the area to go and visit some of his relatives in livingstone.
But it is believed that Boyd got seriously ill , tried to treat himself and eventually died.
Friends told local reporters that they thought he went to livingstone but they are now suprised that a dead body that looks like starvation combined with illness was found in a house.
'ÄúThere is no way this can be someone, this is Boyd. This man had no relative here, we was not in good health. The last night we saw him, he mentioned of going to livingstone to visit some of his extended family. All this long we thought that he is in livingstone,'ÄĚ a friend reportedly said.
(Visited 476 times, 1 visits today)
Subscribe to our Youtube Channel :
Follow Us on Instagram