United Transformation Movement (UTM) President Dr. Saulos Chilima has casted his vote at St Thomas Polling Centre in Lilongwe.
For close to 40 minutes, polling staff could not find his name in the voters register even after producing his voter certificate.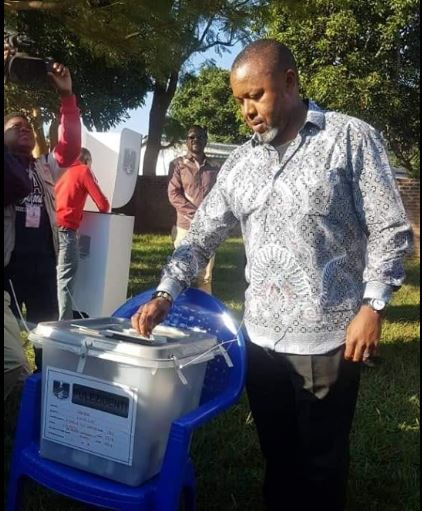 It took the intervention of Malawi Electoral Commission (MEC) Chief Elections Officer Sam Alfandika for Chilima to cast his vote.
After voting, Chilima expressed satisfaction with the turnout so far and appealed to registered Malawians to go out and vote.
He said he cannot say what his next move will be until the results of the election are known.
In a related development, Mbakuwaku Movement for Development (MMD) President Peter Kuwani and Umodzi Party President Professor John Chisi have all casted their votes.
More details to follow..
(Visited 6 times, 1 visits today)
Subscribe to our Youtube Channel :
Follow Us on Instagram