Malawi Congress party (MCP) President Dr. Lazarus Chakwera has finally casted his vote at Malembo Primary School Centre in Lilongwe North West Constituency.
Chakwera arrived at the polling centre at around 11am.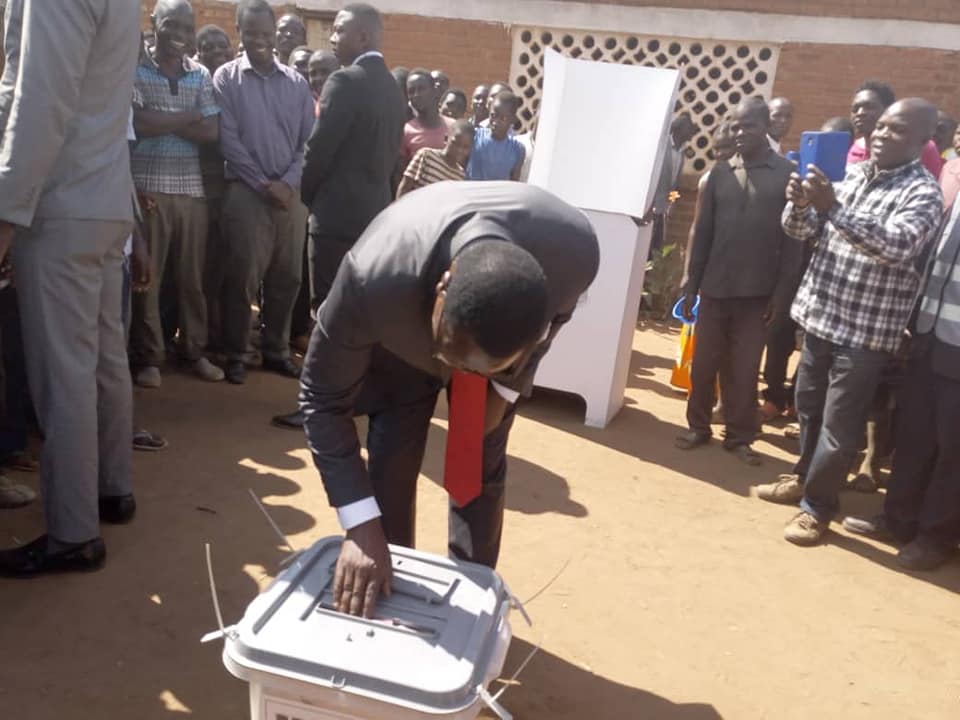 Speaking to the press after casting his vote, Chakwera said has the trust that the elections will go well.
He also dispelled rumours of rigging as alleged by some quarters.
In a related development, MCP runningmate Muhammad Sidik Mia has voted at Makande Ward in Chikwawa Nkombezi Constituency where his wife Abida is contesting as a parliamentary candidate.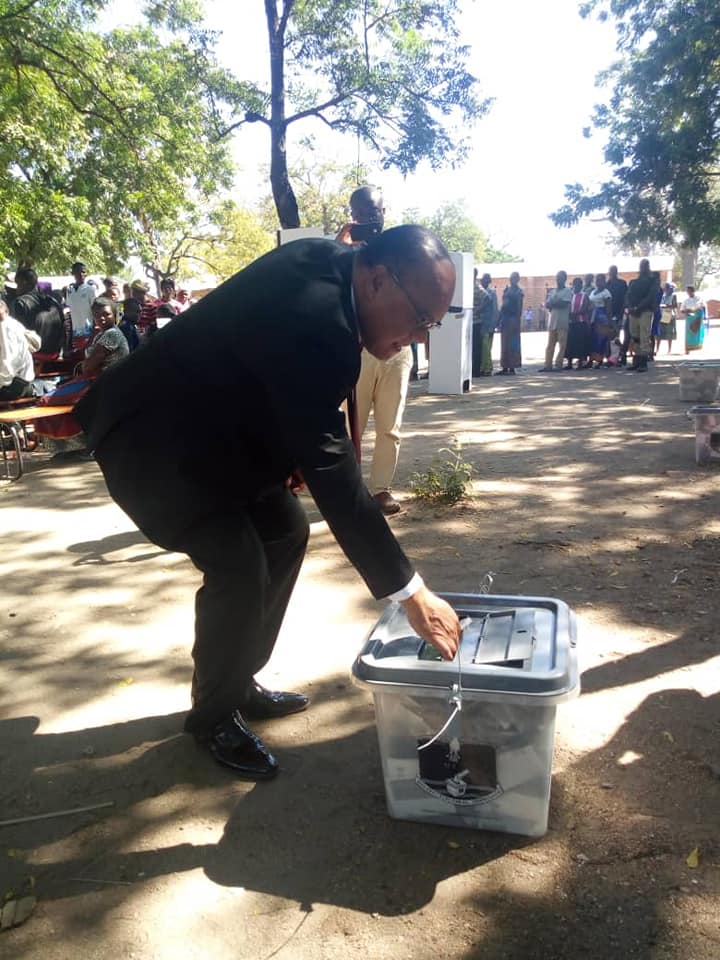 After casting his vote, Lazarus Chakwera's deputy asked the Malawi Electoral Commission (MEC) to address some reported challenges of inadequate materials in some centres such as Chapananga.
Mia has also alleged that polling staff in some centres were guiding people to vote for particular candidates.
(Visited 6 times, 1 visits today)
Subscribe to our Youtube Channel :
Follow Us on Instagram