In Kenya, mourners temporarily disrupted traffic flow along the busy Nakuru-Nairobi highway at Mbaruk area to protest rampant road accidents involving pedestrians.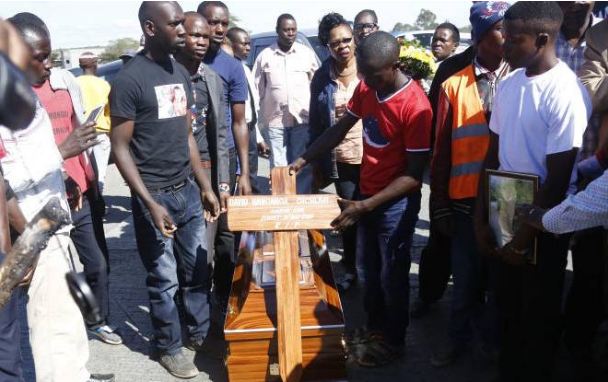 According to the Standard, for about half an hour, the protestors placed a coffin bearing the remains of a middle-aged man in the middle of the road causing a traffic snarl-up. It was at this spot where the deceased and his friend who were riding on a motorcycle were killed on Thursday last week after being hit and crashed by a trailer.
David Gichuhi, 29 died on the spot alongside his 22-year-old friend Stephen Mwatha who was buried in the same neighbourhood on Wednesday.
The local youths had vowed to keep the casket in the middle of the highway until Government officials arrived but as emotions among members of the family ran high they changed their mind and directed the preacher to say a prayer for the highway.
"Kindly let us respect the family which is in grief. We are all in pain by the sudden loss of the two but this won't help much today," said one of the male relatives as the youth agreed to proceed.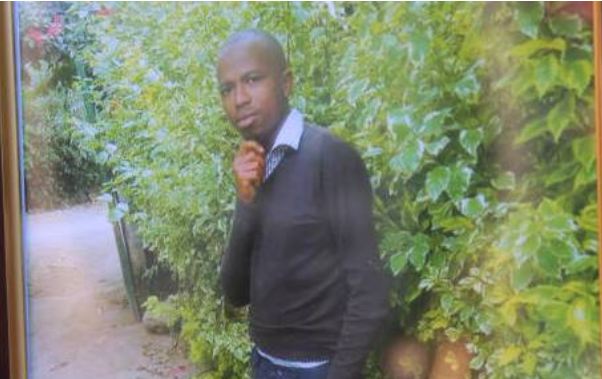 Gichuhi was operating a mobile money shop at Mbaruk Trading Centre which lies on both sides of the highway while Mwatha, the youth chairman at Kenya Assemblies of God (KAG) Kiungururia church had just set up an eatery.
Mwatha's father Njoroge Muthondu said that his son was set to join university later this year but his dreams were cut short by the tragic accident.
"I had just set up a hotel that would help him raise funds for his education at Laikipia University in September. I had also given him fees for the first term which we instead used for his funeral. He had great dreams and his death is a great pain to the entire family," said Njoroge.
He said that on the fateful day, the two friends had left his hotel to refuel at a nearby petrol station a kilometer away only for a freewheeling trailer to run over them.
Harrison Muiruri, a resident, said that on the same day two people were seriously injured after the lorry they were in veered off the road while avoiding a head-on collision with another vehicle.
"On Thursday morning a lorry rolled several times few metres from the other spot. The driver and his loader sustained serious injuries and we rushed them to the hospital only for the two youths to die in the evening. The stretch has clearly become a black spot," said Muiruri.
According to Muiruri, nearly 15 families in the past three years have been left with scars from the highway after the death or maiming of their loved ones by a speeding vehicle.
(Visited 11 times, 1 visits today)
Subscribe to our Youtube Channel :
Follow Us on Instagram