By Robert Kumwenda
Limbe Islamic Information Bureau coordinator Sheikh Ahmad Chienda has described the just ended Muslim Youth football tournament as super and success.

He said the tournament was super in the sense that teams were well organized and prepared to fight tooth and nail.

"Their full participation has encouraged us because they were also observant to our rules and regulations," he said.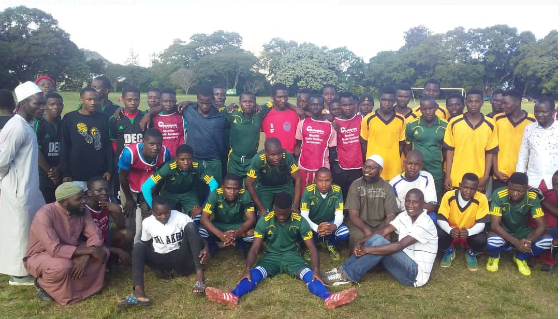 Chienda said so many teams showed interest and wanted to participate in the tournament but they only needed eight teams saying that the selecting criteria was based on first come and first serve.

He said they will continue with the tournament and that their plans are to conduct it twice a year because it is changing the lives of Muslim youth spiritually and mentally.

"It is also bringing togetherness and as a means of Muslim youth for them to know each other,"he said.

Alfirdans Muslim youth beat Golden Strikers of area 9 masjid in a penalty shootout by eight goals to seven.
The tournament started on 28 April and ended on 4th May 2019.
(Visited 9 times, 1 visits today)
Subscribe to our Youtube Channel :