US female rapper Cardi B is currently trending after mistakenly showing off her vagina while kissing her husband Offset at a public concert.
On the 1st of May the rapper attended the biggest prestigious Billboard awards ceremony alongside hubby Offset.
The couple looked dazzling together with Cardi rocking a super sexy yellow dress which left little to the imagination.
The two decided to show off their love by kissing passionate in front of cameras.
The kiss wasn't a surprise since they are everyone's favorite couple, but what shocked people was the pose of Cardi which according to others showed off her vagina.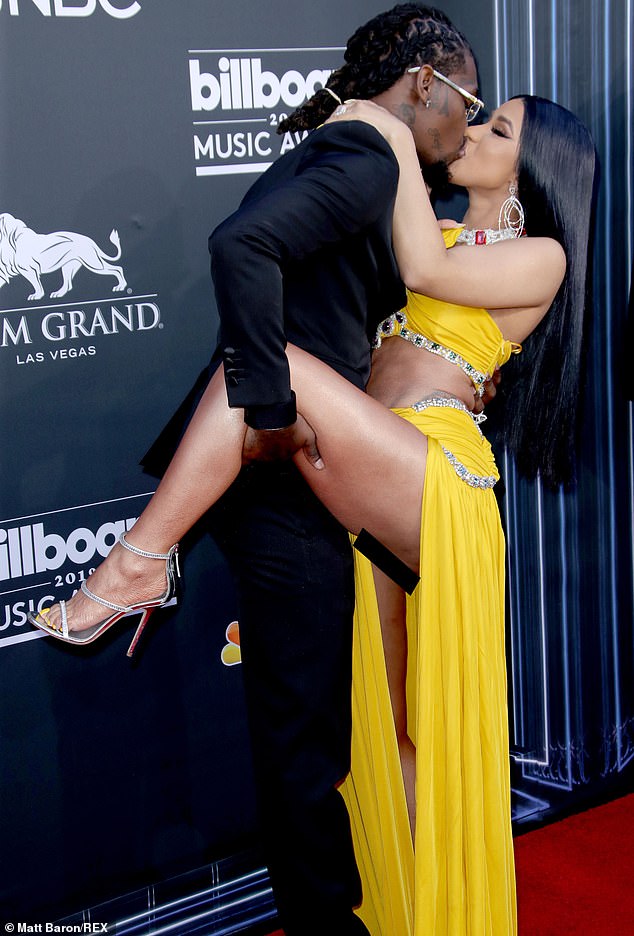 On a video shared on Instagram she clarified that it wasn't her vagina that was showing but her fat ass.
The video also caught the attention of many as it also saw offset peeking then running off while Cardi B was giving lessons on her genital area.
(Visited 68 times, 1 visits today)
Subscribe to our Youtube Channel :