Nigerian online news sites report that a 72 year old man has been caught red-handed today having sex with two primary school kids in his room in Osun state.
According to LailasBlog, the school girls were said to have left school during school hours to sneak into the suspect's room. An eye witness said there were other girls who were in the habit of sneaking to see the suspect.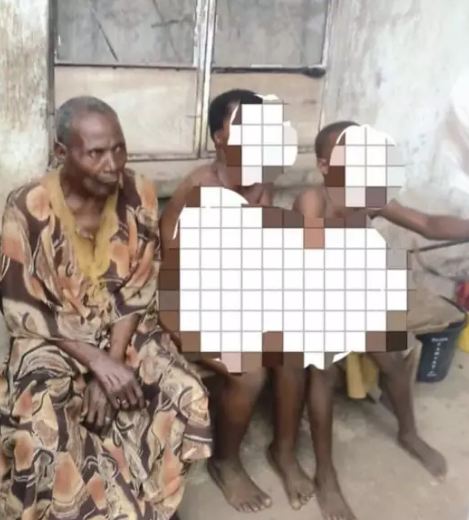 "For months kids have been visiting him in this manner while he keeps them behind closed doors and people in the neighbourhood just assumed they are his relatives or grand children," the witness told reporters.
A neighbour who heard moaning from his room raised the alarm after seeing the man have a threesome with the school kids through his window. The man who was having sex with two primary school kids was immediately dragged out afterwards.
Following interrogations, the elderly man confessed that he has over 10 children who always visit him for this sexual acts.
The suspect is currently in the custody of the Police.
Reacting to the news, many Nigerians also think the school authorities should be blamed for letting school kids leave the school unnoticed while their parents believe they are in school.
(Visited 28 times, 1 visits today)
Subscribe to our Youtube Channel :