Junior staff members at Mzuzu City Council are staging a sit-in over non-payment of their two months salaries.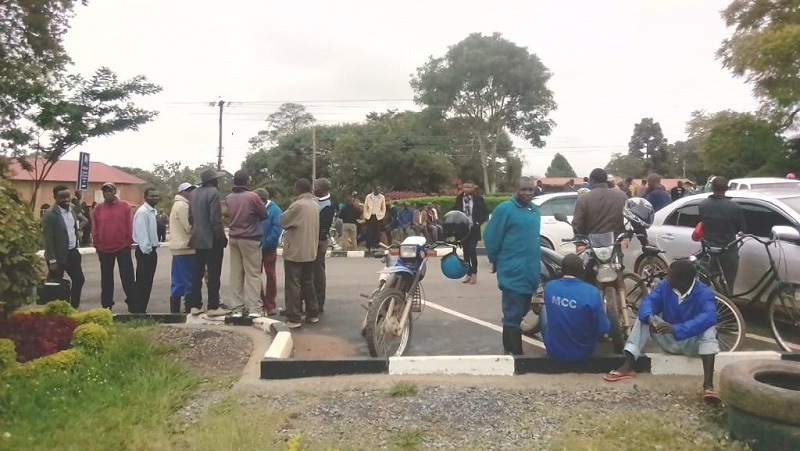 A visit by reportor at the civic offices on Monday morning can reveal that most of the staff members were just wondering outside the premises which confirmed a possible sit in.
On Thursday junior staff members delivered their petition to the Chief Executive Officer McCloud Kadam'manja to force the council to address the issue.
One of the junior workers who spoke on condition of anonymity told YFM that the sit-in has affected all the city council's departments.
He disclosed that three of their representatives were in a closed door meeting with the chief executive officer on the matter.
The worker said some of his fellow workers have gone up to three months without pay a development that has affected their daily lives while others have been evicted from their homes.
Efforts to speak to Kadam'manja proved futile as he was busy in a meeting with the workers union.
Source : YFM
(Visited 12 times, 1 visits today)
Subscribe to our Youtube Channel :
Follow our Instagram