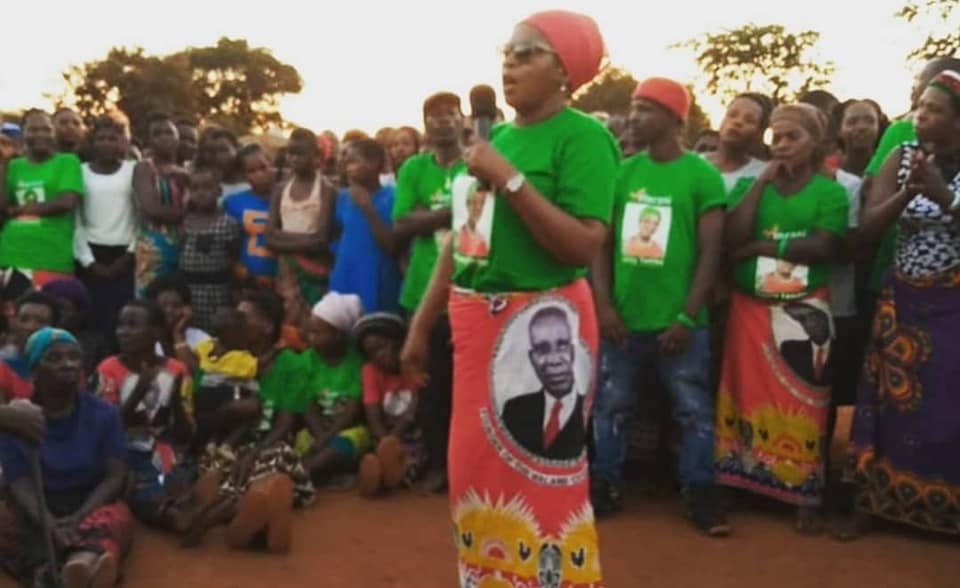 Tembo slams opponent for practicing politics of castigation

By Dalitso Chaona
Lilongwe City South West independent MP candidate, Nancy Tembo has slammed Malawi Congress Party's Rhino Chiphiko's followers for swearing in public in their recent campaign rallies at a campaign rally she held Wednesday afternoon in Katondo, Area 24 in Lilongwe .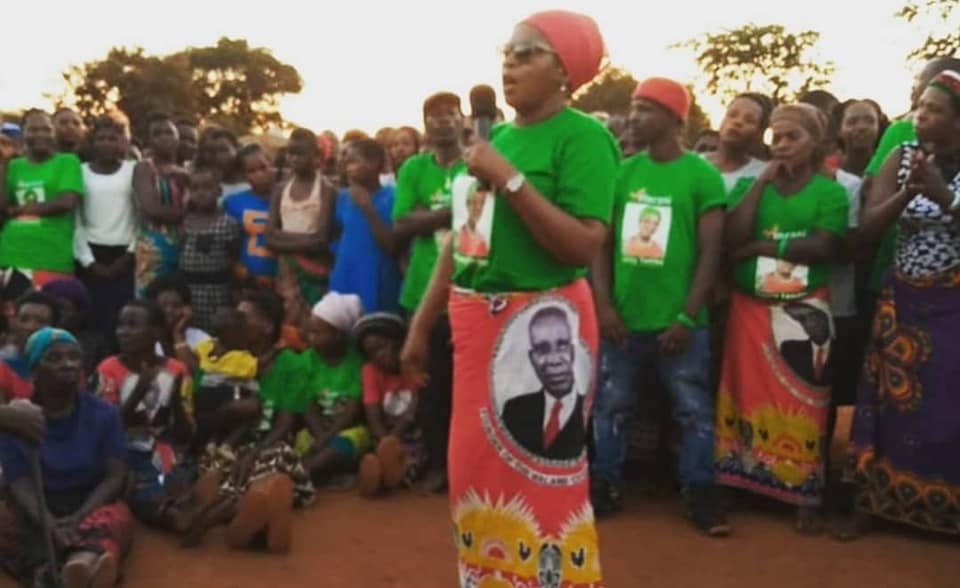 Speaking at the campaign rally, Tembo said that she is sad to note that some people are swearing in public instead of addressing people how they plan to develop the constituency.
"Malawi Congress Party's values condemn things which incite violence, and it's sad that they're swearing in public when we have a man of God as our presidential candidate. We should unite and help Dr. Lazarus Chakwera to claim the presidency come 21 May.
"It will be useless when we'll have more MPs and another party's president" said Tembo.
Tembo also urged women to use their logic very well to avoid electing selfish and untrustworthy leaders.
She said it has been noted that some candidates are lying to women that they will give them K30,000.00 loans to start businesses which is impossible for a constituency as big as Lilongwe City South West.
Adding to that, Nancy Tembo's constituency chairman Beaully Gondwe said people should vote for an MP who is ready to protect them not intimidate them.
"An Mp should not be scaring our chiefs. Choose people who are ready to serve you. Last weekend we were told to stay away from Chakwera's rally but because of confidence we still went there, and nothing happened," said Gondwe.
Nancy Tembo is contesting on independent ticket after losing primary elections to Rhino Chiphiko in MCP. Despite that she is still endorsing Dr. Lazarus Chakwera with hope of returning to the party if she wins the upcoming elections.