The Vice President of the Republic of Malawi. Hon. Everton Hebert Chimulilenji has arrived in the country from Mozambique where he attended the US- Africa Business Summit in the City of Maputo.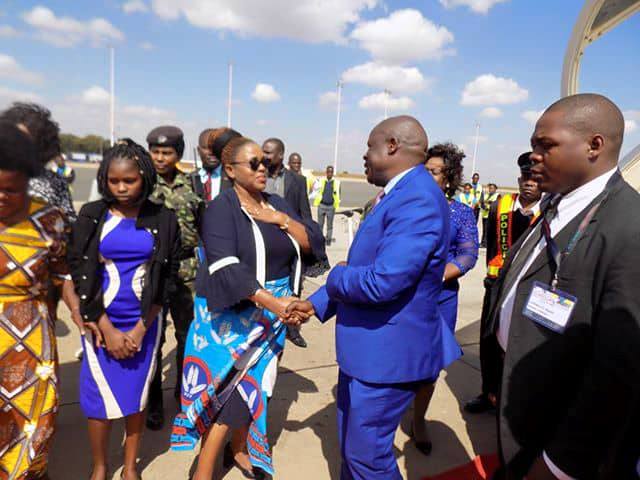 He was welcomed by the DPP Secretary General , Grezedar Jeffrey and other party officials.
VP has described the 12th US-Africa Business Summit held in Maputo, Mozambique as fruitful for Malawi.
He made the remarks at Polana Serena Hotel in the Mozambican capital Maputo at the end of the summit. The four-day event was jointly hosted by Mozambique and Corporate Council on Africa (CCA).
(Visited 4 times, 1 visits today)
Subscribe to our Youtube Channel :
Follow our Instagram