The Malawi Electoral Commission (MEC) has filed an application with the Supreme Court to vacate a ruling by the Constitutional Court which dismissed an appeal to discontinue the presidential election case citing some technical anomalies.
On Friday last week, a panel of five Judges at the Constitutional Court in the capital Lilongwe dismissed an application by President Professor Arthur Peter Mutharika to have the electoral case dismissed on grounds that the Malawi Congress Party (MCP) and United Transformation Movement (UTM) submitted the lawsuit late.
According to a court document seen by faceofmalawi, MEC legal practitioners say they are dissatisfied with the ruling arguing the court erred by saying there are no requirements under law for an election petition to be verified by a sworn statement among other reasons.
Below is the Court appeal by MEC;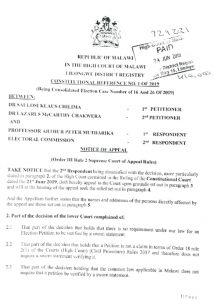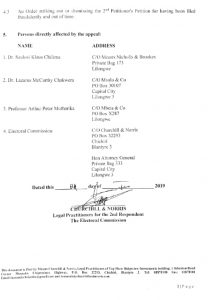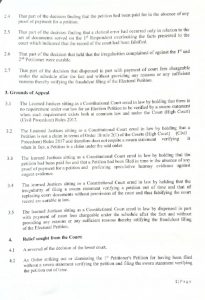 (Visited 32 times, 1 visits today)