United Transformation Movement (UTM) President Dr. Saulos Chilima has finally made public the reasons as to why he is demanding for the immediate resignation of Malawi Electoral Commission (MEC) Chairperson Dr. Jane Ansah.
Last week Chilima gave Ansah 7 day ultimatum to resign or else face public humiliation for administering the most fraudulent polls in the country which saw President Professor Arthur Peter Mutharika being declared winner.
Chilima went further by penning Ansah on the matter but Ansah remained adamant of the matter, saying its only the President who can fire her.
Due to this development, Chilima has released the letter addressed to Ansah to the general public.
According to the letter, Ansah asked members of MEC commission to help her ensure President Mutharika is re-elected in the May 21 polls.
"You told members of staff of the commission that you would be grateful if they help you ensure that Prof. President Mutharika gets re-elected. You specifically mentioned that you did not want Rev. Chakwera to be elected as President because his runningmate is a Muslim. You further told them that I am too ambitious and hence to fit to be elected," reads in part the letter.
Chilima has also raised the issue of Ansah taking part in pro-Mutharika members of the commission in celebration the victory when results were showing that the DPP candidate was leading.
Below is the letter;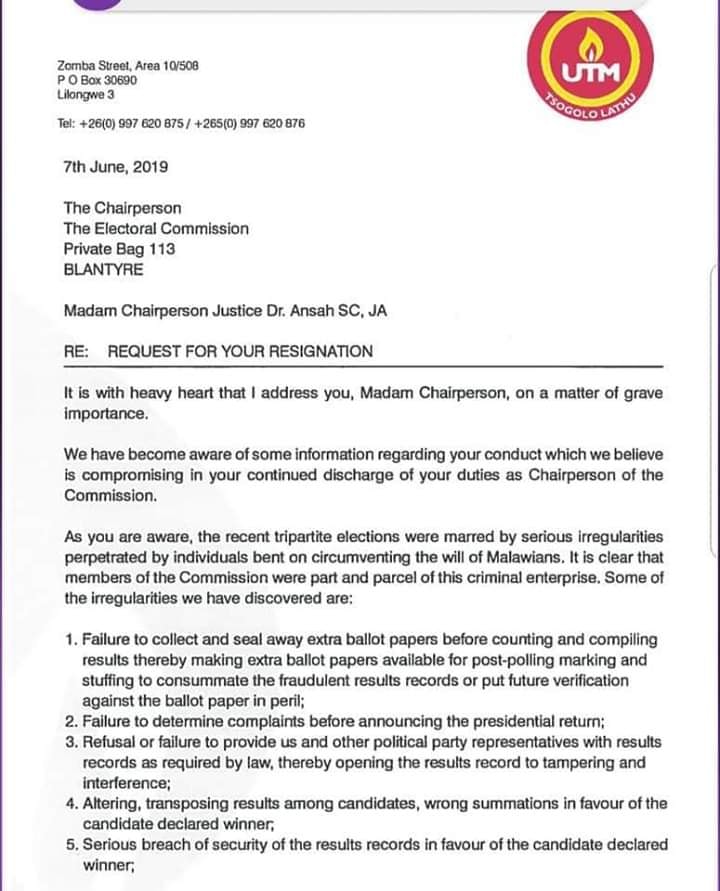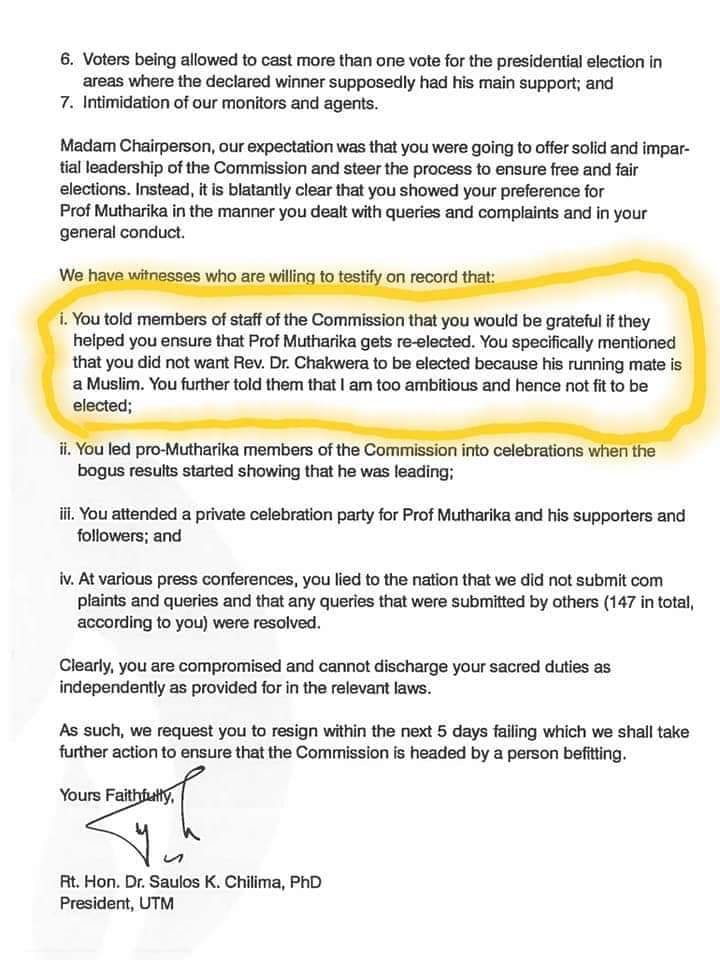 (Visited 10 times, 1 visits today)
Subscribe to our Youtube Channel :