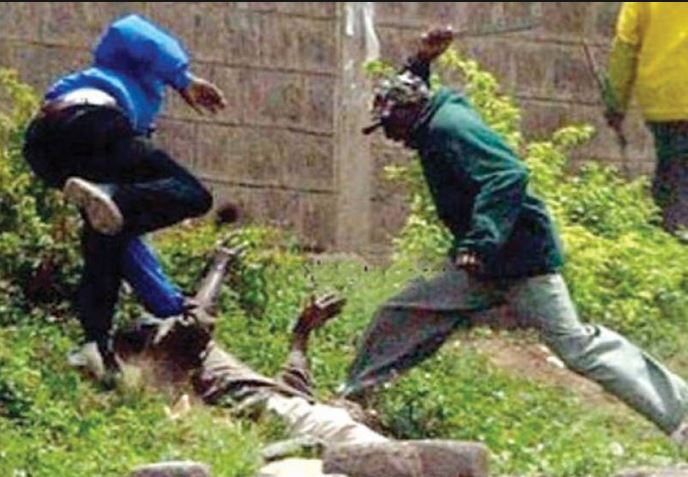 Three Arrested for Killing a 87 Year old Woman Over Witchcraft Allegations
Police in Mangochi have arrested three people while two other are on the run on suspicion that they killed an old woman Alista Makondetsa aged 87 on witchcraft accusations.
Reports indicates that the incident occurred on June 17, 2019 in the area of Traditional Authority (T/A) Nankumba.
The suspects are related and have been identified as Lifa Wasili (20), Emily Michael (20), Amina lssah (32), Kassim Chinseu(35) and Michael Chinseu (42).
It is reported that since 2014 , the mother of the suspects has been struggling with a neck tumour.
The suspects have been seeking both medical and traditional assistance from various practitioners to no avail.
Few days ago the son of one of the suspect confided to them that the said old woman was the one who bewitched their mother.
Consequently, the suspects mobilized themselves and went to confront the old woman who denied the allegations.
Wrangles erupted which resulted into beating the old till she felt unconscious.
Matter was reported to the Police who rushed to the scene and took her to Monkey-Bay Health Centre where death was pronounced upon arrival.
Postmortem conducted at the same hospital revealed that death was due to severe head injury and internal bleeding.
The first three suspects have been arrested and the Police are still hunting for the other remaining two.
When investigations are completed, the suspects will appear before the court to answer murder charges.
Meanwhile, Police in the district is appealing to the public to notify them or to report to any nearest police if they know the whereabouts of the two suspects.
Additionally, members of the public are warned to refrain from taking matters into their own hands to avoid committing serious crimes.