Chibuku Products Limited (CPL) has introduced a new range of its alcoholic drinks on the market focusing on the youth and female consumers.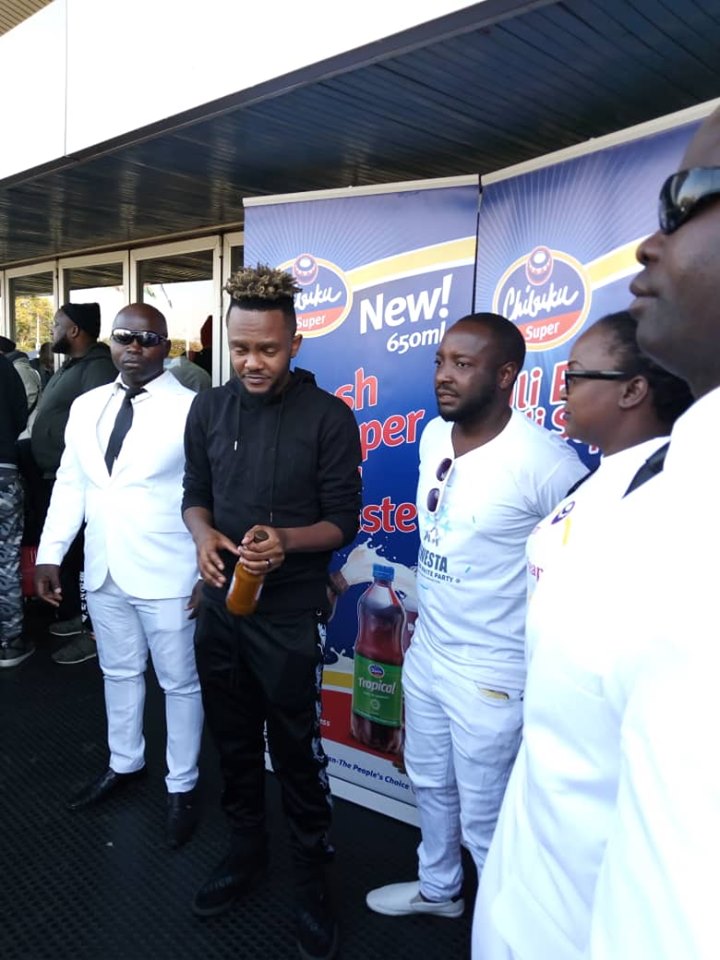 The range which is in three flavours of Choco, Pineapple and Tropical was introduced during the 30th anniversary celebrations of Entertainers Promotions.
The company says they found the timing of the anniversary compelling to introduce their product and set a foothold on the beer market.
Gloria Zimba, business development and corporate affairs manager for CPL said this is the future of Chibuku as a brand.
"It is undeniable that the lifestyle out there is shaping the consumption trends and one of the demands is what we have responded to with a flavoured beer," Zimba said.
She added Chibuku wants to maintain its already existing customer base and the endorsement from South Africa's superstar Kwesta sealed the deal.
Chibuku has been going through some turbulent times due to the influx of smugglers.
(Visited 84 times, 1 visits today)