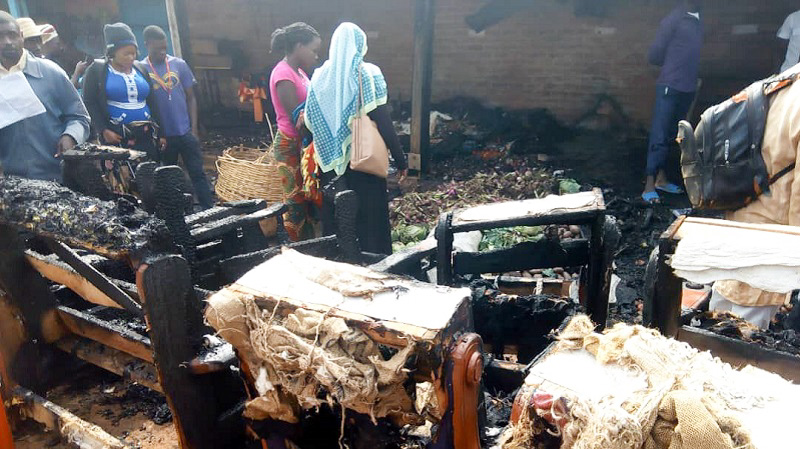 Fire guts Mzuzu Main Market
Traders are counting losses after a fire gutted down part of Mzuzu City Main Market on Sunday night.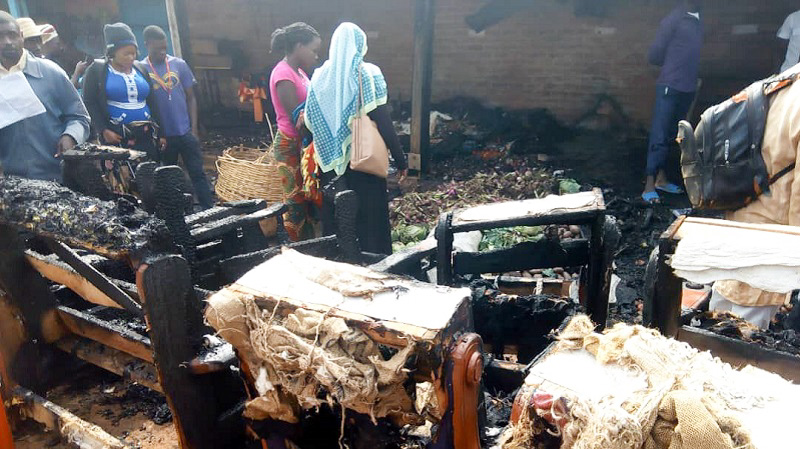 According to a security guard who was working last night, Vaulesi J Phiri, the fire started from an electric pole at 11 pm but was quickly put out by the fire department.
Some of the items that have been destroyed in the fire are sofa sets, sewing machines, food and barber shop appliances.
Mzuzu Main Market chairperson, Bauleni Nkhoma has estimated the damage at K50 million.
Nkhoma said he is saddened by the damage which has affected a lot of people whose number is yet to be established.
Mzuzu police spokesperson, inspector Edith Kachotsa said there is no suspicion of arson although they are yet to establish the cause.
Kachotsa has asked all people who have been affected to make sure they report to them by the end of business.
Credit : Yoneco FM