By Orchestra Kamanga
The newly elected Parliamentarian for Blantyre Malabanda Constituency, Ismail Mkumba has vowed and promised the people of his constituency that he will continue with more development projects such as improve educational standards and improving farming modern technologies.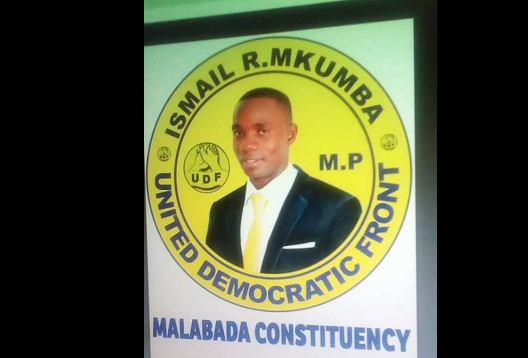 Mkunda adds that he has intention to open Malabada constituency Bank savings where people would be given loans.
Speaking in an interview, the parliamentarian who won under United Democratic Front (UDF) ticket said he will wage war against poverty in Blantyre Malabada constituency by providing free driving school, donating 100 acres for commercial and for consumption (Food).
"During my campaign period I promised my supporters that once ushered into power, I will wage war against poverty so that people in my constituency should live a comfortable life like people in Nyambadwe,"he said, adding that he donated free Ambulance to help transporting the sick people to hospital who cannot afford to pay the cost.
Mkumba who was educated within and outside the country urged his supporter to rely behind him for more development.
"People from the area will be offered driving school, Hotel culinary Academy for free," he said.
The Parliamentarian further thanked all who voted for him and also thanked God for the victory and promised to work with all people despite of their political affiliations.
(Visited 32 times, 1 visits today)
Subscribe to our Youtube Channel :
Follow our Instagram