A 31-year-old man in Zimbabwe is in trouble after allegedly impersonating Agriculture minister Perrance Shiri's son to ostensibly defraud and extort gold from a miner in the Manzou area, Mazowe.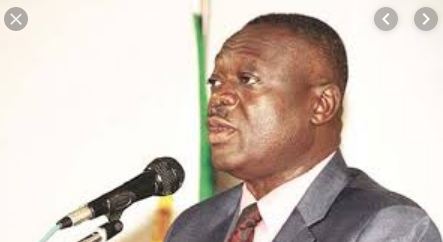 The matter came to light at Bindura Magistrates' Court, where Tendai Daka of Mainway Meadows, Waterfalls, appeared yesterday before provincial magistrate Tinashe Ndokera.
The State, led by Tariro Janhi, alleges that sometime in July, Daka unlawfully represented himself as Shiri's son to the Elton 20 Mine owner and demanded US$2 000 and gold ore, which he was given after claiming that it was for the minister and he had just been sent to collect.
The State opposed bail, saying he was facing a serious offence and was a flight risk, adding he was likely to interfere with witnesses and that he will be safer in custody than outside.
However, the magistrate granted him $200 bail, saying it was his constitutional right and that he should surrender his travelling documents, report every Monday and Friday at Waterfalls Police Station and that he should not interfere with witnesses.
Source:Bulawayo
(Visited 8 times, 1 visits today)
Subscribe to our Youtube Channel :