President for the main opposition Malawi Congress Party (MCP) Dr. Lazarus Chakwera, is today start testifying in support of his application a case in which MCP and UTM parties are disputing the outcome of the May 21 Presidential election.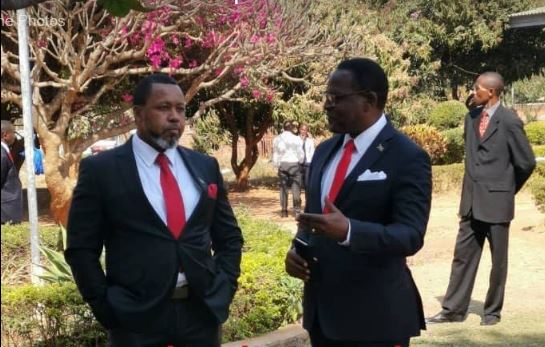 Chakwera who is the second petitioner in the case will be responding to lawyers for the first respondent, President Peter Mutharika and the second respondent, the Malawi Electoral Commission (MEC) on issues that are in his sown statements.
Chakwera's appearance comes after the first petitioner, Dr. Saulosi Chilima, and his three witnesses finished giving their evidence in the same court.
On September 12, UTM lawyer, Chikosa Silungwe, announced that his side had decided to parade only four witnesses instead of the expected 38, citing that they want to expedite the case.
The four include Saulos Chilima, Mirriam Gwalidi, Darlington Ndasauka and Bright Kawaga who testified that no originals but rather duplicates, fake sheets and a correction fluid branded tippex were used in the elections and that in some instances presiding officers did not sign for results sheets or log books.
Lawyers for Chakwera are expected to parade 19 witnesses to prove their case.
On the other hand president Mutharika's lawyers have said that they will parade 42 witnesses.
MCP and UTM parties are contesting that Mutharika won a fraudulent election citing the use of tippex, fake results sheets, intimidation of party monitors, among other irregularities.
YFM
Subscribe to our Youtube Channel: