While the political campaigns in Mozambique are in full swing, the country has been struggling to clear the informational space from some widely-spread fake materials. The citizens have faced an outbreak of false information with a general aim to bring unrest among the population, similar to the pre-election weeks in South Africa.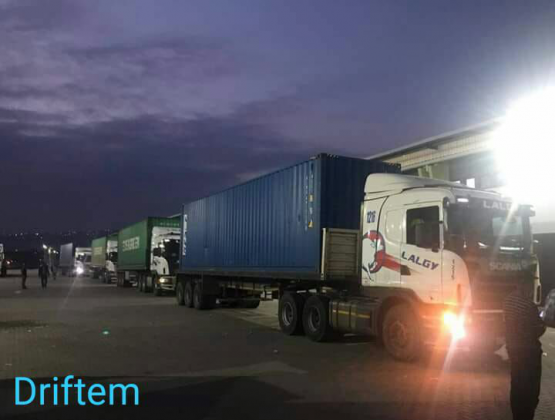 In the run-up to the general elections scheduled for next Tuesday, a message has emerged in WhatsApp messenger chats claiming the police in Durban, SA, had seized four trucks with fabricated voting ballots destined for Mozambique.
The attached photos show a number of regular-looking heavy-duty vehicles with sealed bodywork doors but without any indication of what is behind them.
Several independent sources related to the trucking industry in the Southern Africa told the local press that the markings on the vehicles were actually showing that the cargo was going to Mozambique.
The SAPS department in Durban has also made a statement confirming their members have been investigating the case after an alert was received from their Mozambican counterparts. In an interview, the officers refuted the allegations of an illegal transportation saying no violations had been found and the trucks were carrying just basic household chemicals and various other products meant for cleaning.
The observers from the neighboring to Mozambique states have already arrived in the country to ensure the election process would be fully free and fair, hence the cases of ballot-box stuffing and other offences should be kept to a minimum.
According to the latest surveys, President Filipe Nyusi is leading in the election race with a rating of over 60%.
(Visited 59 times, 1 visits today)