By Steven Godfrey Mkweteza
One of the oldest private universities in the country, the Blantyre International University (BIU) says it is determined towards regaining its accreditation status which was stripped off by government some two years ago.
Chancellor for the institution Professor Charles Chanthunya said this in Blantyre when 301 students were awarded with degrees in different areas of specification.
"We are anxiously awaiting the results of the review very soon and hopefully, it will be positive as we have now cleared all the mists surrounding the accreditation withdrawal, " he said.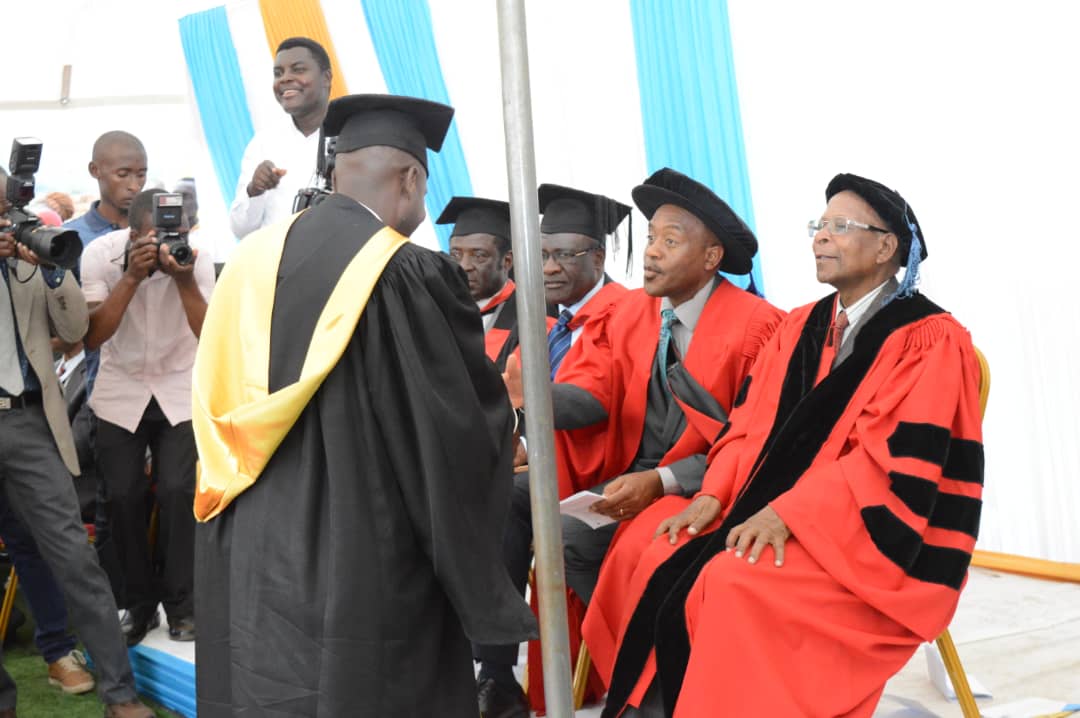 Chanthunya said the institution has made great strides reviewing syllabus for degree program in consultation with stakeholders and developing of not less than 30 required policy documents and infrastructure among other assignments.
According to Chanthunya, the University was first accredited through the evaluation and accreditation committee of the department of human resource management and development in the office of president and cabinet in 2010.
However, the institute lost its accreditation status in 2016 by government through its new accreditation body, the national council to higher education (NCHE) mainly on grounds that its premises did not provide a conducive learning environment.

The professor said the accreditation issues affected operations of the institution since many students withdrew from enrollment as well taking the school to the court of law.
Chanthunya also outlined plans to introduce masters degree programs and a scholarship fund to support the students who may lose their parents and guardians before finishing their studies.
Macfussy Kawawa, the chief executive officer for national bank of Malawi (NBM) advised the graduates to be flag-bearers wherever they go and endeavor to make a different.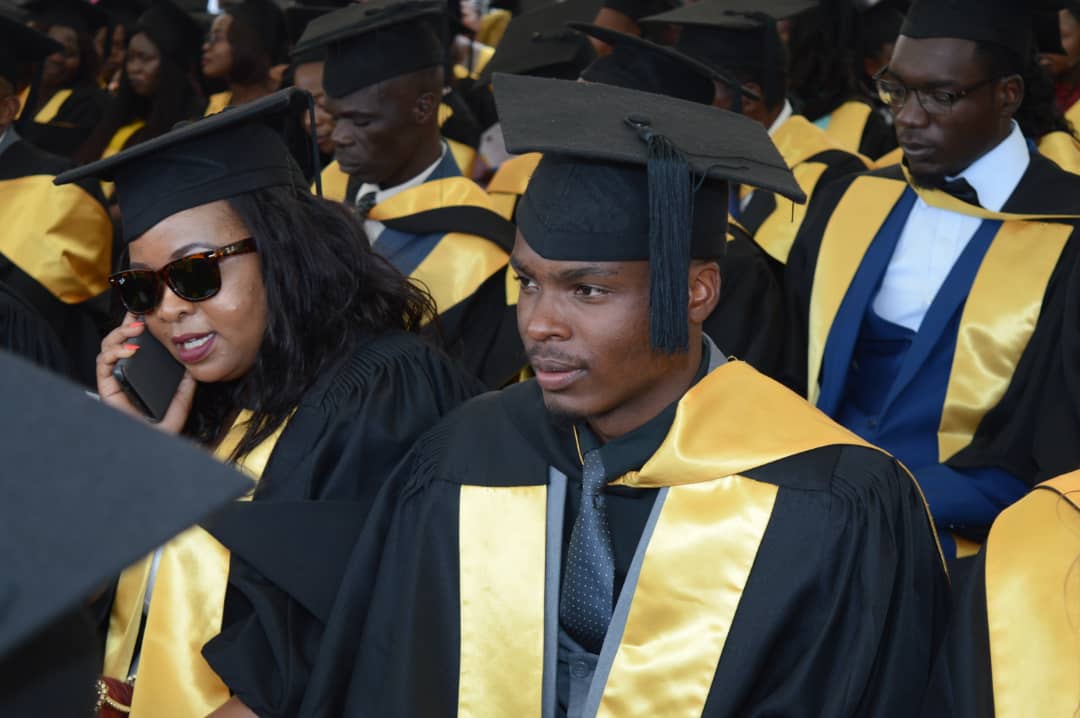 Kawawa, who was also the guest of honour urged students to be creative and engage themselves in entrepreneurship ventures in order to fit in the competitive world.
Board chairperson of the institute, Dr Chiwoza Bandawe said since the university was established in 2008, it has made progress in improving the course curriculum that suits the modern world.
Bandawe said the institute has made it easier for more Malawians to pursue studies and careers and that the courses content have been designed to suits the local environment, making it easier for graduates to easily assimilate into the various industries in the country.
Bandawe mentioned the second deputy speaker of parliament Aisha Adams, Member of Parliament for Mangochi Masongola and Ismael Grant and Member of Parliament for Nsanje south Eurita Mtiza as some of the products from the university.
Among others, the seventh graduation ceremony awarded students with bachelor's degrees in accounting and finance, banking and finance, business administration, economics, entrepreneurship, tourism and hospitality management, actuarial science and journalism.
Subscribe to our Youtube Channel: