Information reaching Faceofmalawi indicates that Muslims in Mangochi have invaded liquor shops by pelting stones.
The Muslims are not happy with some liquor shops in the districts who are selling beer to under age children.
The Muslims are targeting shops owned by foreign nationals.
Meanwhile, Mangochi Police spokesperson Rodrick Maida has said the police would make a comment on the matter at an appropriate time.
More details to follow…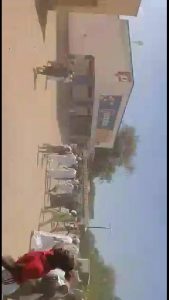 (Visited 27 times, 1 visits today)