A man who indeed looks like a woman, and has put it upon himself to always dress like one has been arrested and stripped!
Reports indicate that the man has been dressing like a woman just to confuse some men in order to get money from them.
So he started a distance relationship with another man and he was nabbed in the process.
Twitter user, Solomon_uwadi who gave the gist however didn't mention, if the stripping and nabbing took place when the man went visiting his fellow man. But ofcause he shared photos.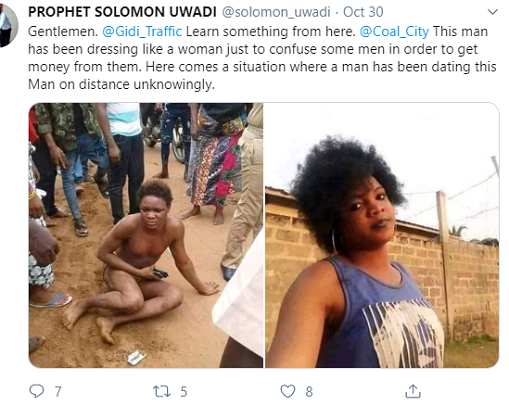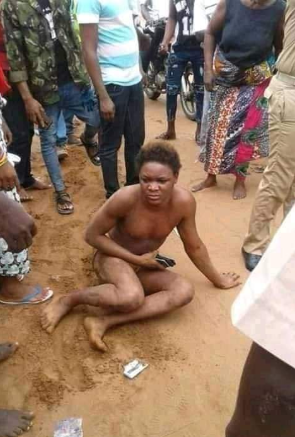 (Visited 53 times, 1 visits today)
Subscribe to our Youtube Channel :
Follow Us on Instagram