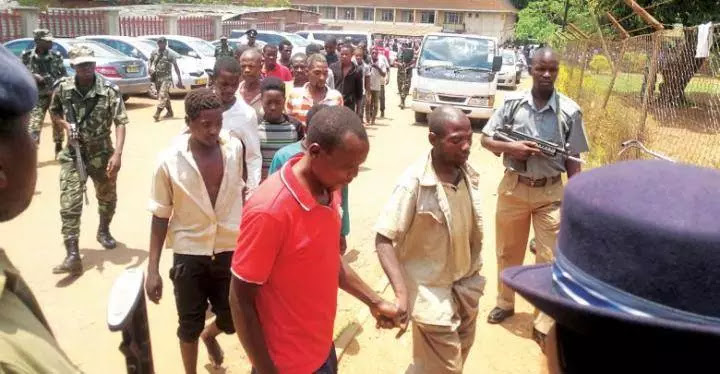 HRDC says Malawi police is irregular to examine thoroughly on Msundwe's Sexual Scam.
The Human Rights Defenders Coalition(HRDC) says it does not trust the police to investigate the sexual harassment of women that occurred at Msundwe in Lilongwe and they said this during the press briefing they had today with the press in Lilongwe.
HRDC Interim Vice Chairperson, Solomon Phiri told the news conference on Tuesday that the grouping wants the investigations to be done by an independent body that does not include the police because the police cannot investigate themselves and come back with right results.
He therefore condemned the police on the sexual assault assuring the victims that the will get justice from the sexual harassment the police did.
Phiri further condemned different attacks and violence that Malawians are doing in different parts of of the country.
He asked political leaders to take part in bringing back peace in the country to reduce the unsettlement happening.
Phiri then said they are planning for citizen engagements and demonstrations in Mzuzu Lilongwe and Blantyre and other districts in dates to be communicated to continue forcing Malawi Electoral Commission Chairperson, Justice Dr Jane Ansah to resign.