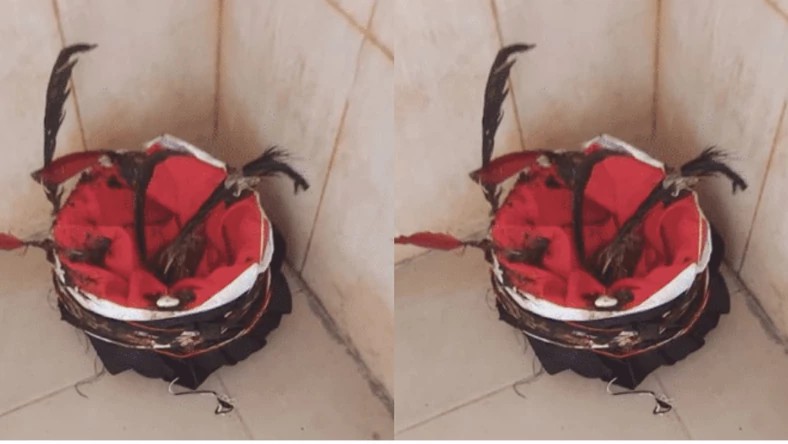 Impeached deputy governor forgets to pick his juju from the office as he hands over
If you know you have juju hidden somewhere in your office for 'protection', make sure it is the first thing you pick out when you are sacked and exiting the office.
Nigerian Former deputy governer of Kogi state who was impeached recently by the Kogi state House of Assembly left a gargantuan juju in his former office as he had to hurriedly hand over.
The Chief of Staff to the new governor Asuku Jamiu Abdulkareem disclosed it on social media.
Elder Simon Achuba was deputy to governor Yahaya Bello who has been in power since 2016. He will handle the duties of the impeached Achuba.
The Chief of Staff said Elder Simon Achuba's juju was discovered when the office was being prepared to host some visitors for a flag off Rally over the weekend.
"Forgotten juju item by impeached deputy Governor of Kogi. We found this at his official residence after he hurriedly moved out. This is really sad. Achuba has been informed to come pick his item.
In Kogi, we believe in God not juju. Maybe this explains why he is no longer part of the "New Direction" government," Asuku Jamiu Abdulkareem wrote.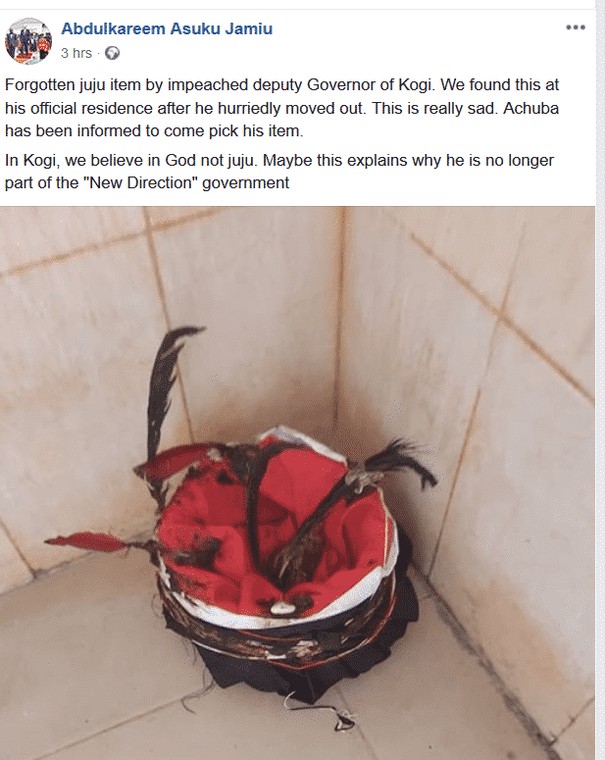 Impeached Nigerian governor forgets to pick his juju from the office as he hands over
Interestingly, the impeached deputy governor reportedly preaches at the Knowledge of the Truth Church Lokoja. He is also on record to have led a government delegation of Christians to the holy land in 2016.
Maybe he was preaching the virtue and practicing the vice.