A lecturer at the University of Calabar, Frederick Bassey, is being celebrated on social media for assisting one of his students, who is a mother of twins. The lecturer helped his student by babysitting her babies.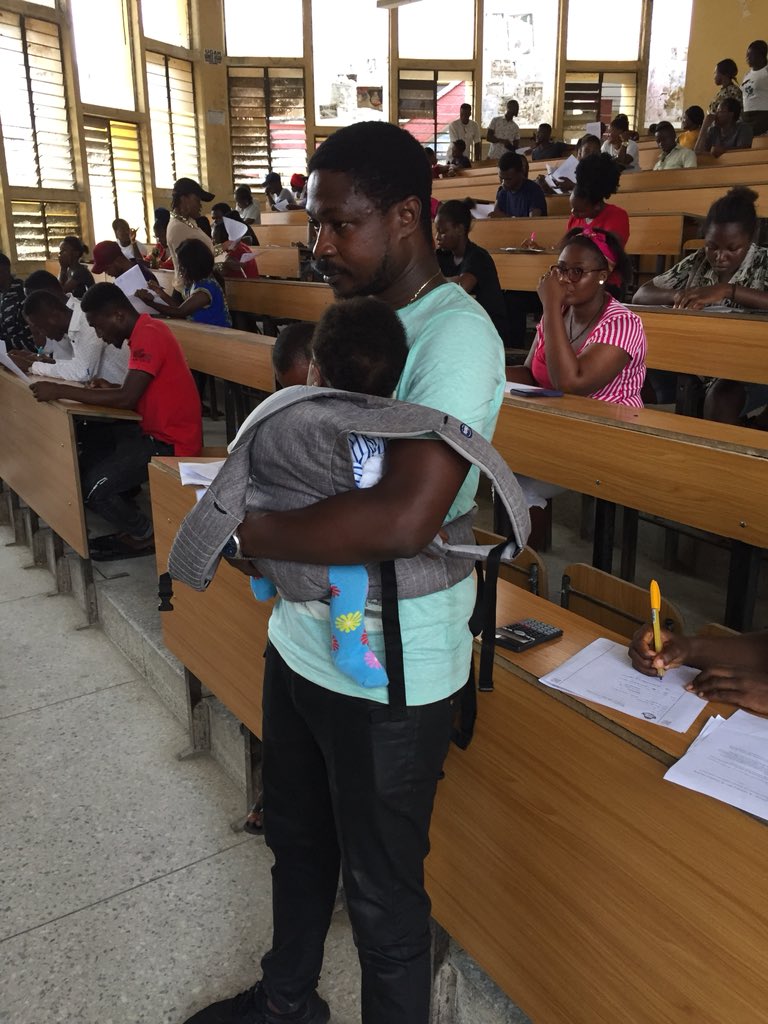 According to Bassey, who talked about the experience on Twitter, the student was writing a statistics exam. He knew she would need help looking after her twins while she wrote the exam.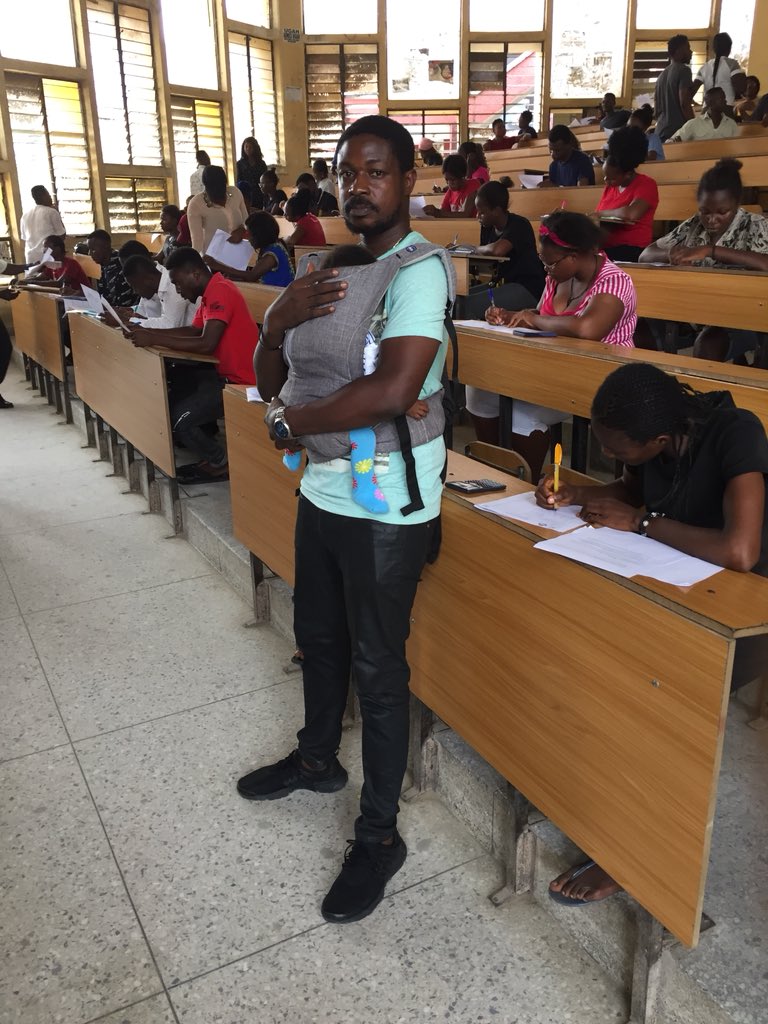 Bassey explained that he decided to babysit for her so she could properly write her exam. He said he knew it would be stressful to write her exam and babysit at the same time.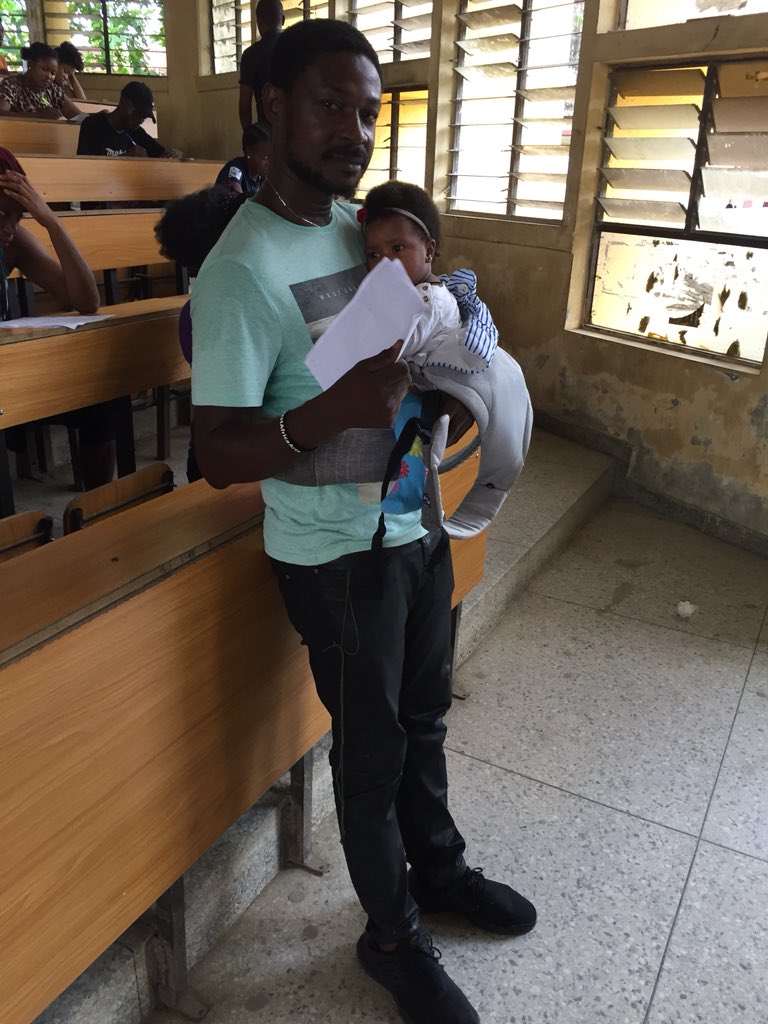 The lecturer shared photos of himself in the auditorium carrying one of the babies with a front-facing baby harness. He was spotted standing in front of the class while carrying the baby.
(Visited 85 times, 1 visits today)