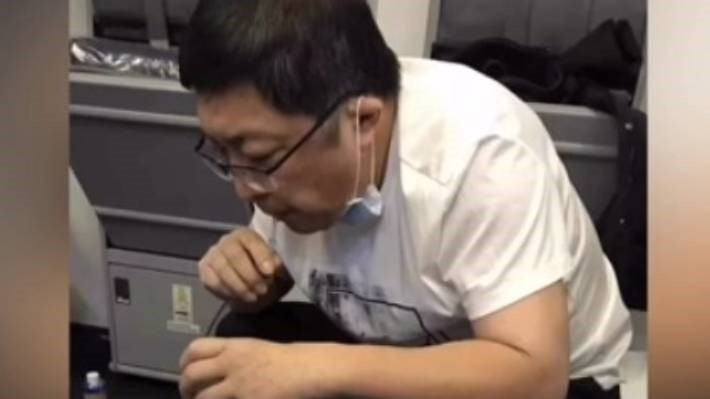 HEROIC DOCTOR SAVES MAN'S LIFE BY SUCKING HIS URINE IN A PLANE
A heroic doctor has saved an elderly man's life by sucking his urine out of his blocked bladder on a China Southern Airlines plane.
According to local reports, the pensioner's wife asked for urgent assistance when the plane was six-hours-away from the destination as he could not urinate by himself.
Two doctors named Xiao Zhanxiang and Zhang Hong on the plane heard the emergency announcement. They found that the man had around 1000ml urine blocked in his bladder which threatened his life.
Xiao then made a simple device by himself and Zhang used his mouth to suck the urine out for the old man after he got permission from his wife.
The video filmed on Flight 399 from Guangzhou to New York on November 19, shows the doctor named Zhang Hong using his mouth to suck the urine out of an elderly man lying on the floor via a catheter.
After more than half an hour, Zhang successfully sucked around 700-800ml urine out, and the man was not in life-threatening condition anymore.
When Zhang was asked how he can suck the urine for the elderly man without hesitation, he said: "The situation was very urgent and there was no other way to save him. I just wanted to help him extract the urine out as soon as possible. It is my instinct to save lives as a doctor."